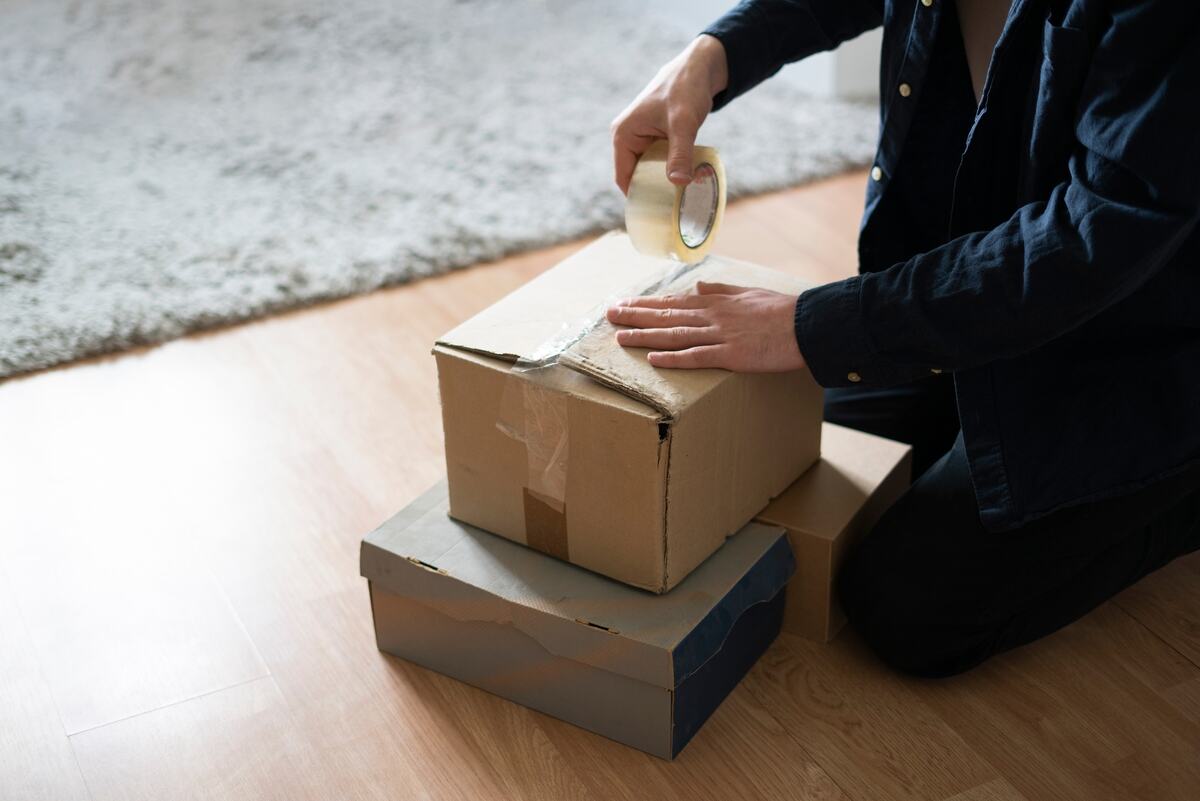 Shipping trading cards requires attention to detail and adherence to best practices to prevent damage or loss during transit. It might seem like a straightforward process, but there are certain recommendations to help you ship your sports or Pokemon cards properly.
In this blog post, we'll show you how to ship trading cards like a pro, including the most effective packaging methods, the importance of tracking, and why shipping insurance is a must-have. These tips will help you ensure your packages arrive in tip-top condition every time. So, how to ship trading cards safely? Keep reading to find out.
Preparing Trading Cards for Shipping
Before shipping your sports cards, it's essential to prepare them properly to ensure they arrive at their destination in pristine condition.
Choose the Right Shipping Supplies
Choosing the right ecommerce packaging is key to making sure your trading cards arrive safely. Here are some essential supplies that will help you pack your valuable cards properly:
Shipping box: Use a sturdy shipping box that fits your trading cards snugly without leaving too much extra space. This prevents the cards from moving around during shipping.
Packing materials: Use cushioning materials such as packing peanuts, bubble pack, bubble mailers or foam inserts to protect cards during shipping. Fill any empty spaces in the box to prevent the cards from moving around during transit.
Tape: Use high-quality tape to seal the box securely.
Organize and Package the Trading Cards Carefully
Once you have all the materials, place each trading card in a penny sleeve or soft plastic top loader to protect them from scratches and other damage. If the cards are valuable or rare, providing this sort of extra protection is imperative.
Group several cards together in the same sleeve or top loader, making it easier to package them securely. Be careful not to overcrowd the sleeves or top loaders, as this can cause damage to the cards. Then put the cards into padded envelopes (bubble mailers) to keep them safe. Avoid using plain white envelopes as they don't provide any security to your collectibles. Lastly, seal the envelopes securely and add labels.
When you've finished sorting and packaging the trading cards, place them carefully in the shipping box.
Label the Package Clearly
When learning how to ship trading cards, we cannot fail to mention the importance of labeling. Here are some important labeling tips to follow:
First, write your name and return address on the package to ensure that it can be returned to you if it's undeliverable.
Then, write the recipient's name and address on the package, including all relevant information, such as the street address, city, state, and zip code. Make sure to double-check the address for accuracy and completeness before shipping.
If your trading cards are fragile or delicate, write "fragile" or "handle with care" on the package. This alerts the carrier to take extra care during shipping, reducing the risk of damage to the cards.
It is also a good idea to include a shipping label with the carrier's barcode and tracking information. This helps you track the package's progress and allows the recipient to monitor its delivery status.
Properly labeling the package reduces the risk of damage or other shipping complications, so it is definitely a step you do not want to skip.
Don't Underestimate Shipping Insurance
Shipping baseball cards can be a nerve-wracking experience, especially when sending valuable or rare cards. Shipping insurance is essential to protect your investment and provide peace of mind. These are some reasons why shipping insurance is important:
Protects against damage or loss: Shipping insurance provides coverage for the cost of the cards and shipping fees in case of damage or loss during transit.
Provides peace of mind: Knowing that your trading cards are protected by insurance can give you peace of mind and reduce stress during the shipping process.
Ensures adequate compensation: With shipment insurance, you can ensure that you receive adequate compensation for the value of your trading cards in case of damage or loss.
Improves buyer/seller relationships: Offering shipping insurance to buyers can improve your reputation as a seller and lead to repeat business.
So, if you are wondering how to ship trading cards without damage or losses, the answer lies in a good insurance policy.
Different Types of Shipping Insurance
Does the sound of extra security when shipping cards sound appealing? Then shipping insurance is the right way to go. These are the three types of shipment insurance you can consider.
Carrier-Based Insurance – This is usually the easiest and most convenient option, as it is often included in the shipping cost. However, the coverage limits may not be sufficient for high-value packages.
Third-Party Insurance – Third-party shipping insurance is provided by an independent insurance company, rather than the shipping carrier. This type of insurance typically offers higher coverage limits and more flexible terms than carrier-based insurance. This is usually the go-to insurance for high-value items.
Self-Insured – Self-insurance is an option for individuals or businesses who have a high volume of shipping and can afford to assume the risk of loss or damage themselves. This option requires a significant amount of financial resources and is generally not recommended for individuals or small businesses.
Best Practices for Shipping Trading Cards
Double-Check the Package Before Shipping
To prevent any issues that could arise during transit, it is crucial to thoroughly check the package before shipping. This involves confirming that the trading cards are securely packaged, accurately labeled, and that all required shipping documentation is included.
Additionally, ensure the package is sealed correctly and examine it for any visible signs of damage or tampering. By taking the time to double-check the package, you can minimize the risk of any problems occurring during the shipping process.
Use Tracking and Delivery Confirmation
Using tracking and delivery confirmation when shipping packages can ensure that the parcel is delivered to the correct address and on time. It allows both the sender and the recipient to track the package's progress and receive notifications when it has been delivered. This can also provide an extra layer of protection, as any issues that arise during transit can be addressed promptly.
Communicate with the Buyer
Communication is key when shipping sports cards to customers. Make sure to keep the buyer informed throughout the shipping process. Provide them with the tracking number and any relevant information, such as estimated delivery time. Respond promptly to any inquiries or concerns that they may have. This helps to build trust and confidence in the shipping process and can lead to positive feedback and repeat business.
Follow Up After Delivery
After the package has been delivered, follow up with the buyer to check if they have received it in good condition. Ask them to confirm that everything arrived as expected and address any concerns or issues that they may have. This can help to ensure customer satisfaction and can help to build a positive reputation for shipping expensive cards.
Choose a Reliable Logistics Partner
If you are looking for the best way to ship trading cards, you want to be sure you're working with a logistics partner who can provide secure package delivery and full-value shipping insurance. Well, that is where Unival Logistics comes into play.
We are a logistics powerhouse, providing secure end-to-end shipping solutions to customers. We specialize in the safe delivery of high-value, luxury items and go the extra mile to make sure all parcels are delivered safely. On top of that, we provide full-value insurance for luxury items, so you can rest assured you are completely protected when shipping collectibles.
So, contact us and never worry about your shipments again!