---
Ship on Your Own, Insure Through
UNIVAL Logistics
Ship via FedEx , but insure your packages through a company specializing in providing full-value insurance. With UNIVAL Logistics, you will be reimbursed for any loss of up to $150,000 in value, while paying the lowest rates. Ship jewelry, medical equipment, collectibles, art pieces, or items from your ecommerce store, safe in the knowledge that the value of your packages is insured.
*Only for

shipping
Why Get Our Insurance Instead of Using
FedEx's Declared Value Policy?
First, declared value automatically covers only up to $100 and has a maximum of $100,000. Second, your shipping rates drastically rise with higher declared values of packages. Third, you need to prove that FedEx is at fault for loss or damage. Fourth, you will only be reimbursed for your shipment's repair cost, replacement cost, or depreciated value – whichever FedEx concludes is the lowest.
With UNIVAL Logistics, the claims process is simple – you only need to show that damage or loss happened and you will be reimbursed for your shipment's full value. You can choose from multiple insurance policies and will always pay low insurance rates. Your package is insured from the moment it is delivered to FedEx to the moment it is signed and received by your customer.
Features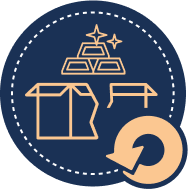 Quick Claims Process
Show that a package was lost or damaged and get reimbursed.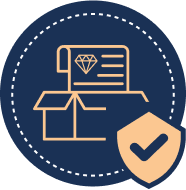 Full-Value Insurance
Your packages will be insured for their full value.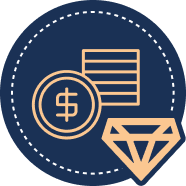 Premium Rates
Access premium rates for declared value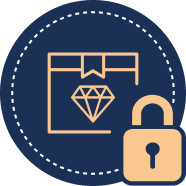 Insured at Each Step
Your package is covered by insurance until your customer receives it.
Full-Value Shipping Insurance Coverage for
High-End Items
Shipping insu rance is meant to protect your packages from loss or damage, but only third-party insurance will provide coverage for your luxury items for their full value and enable you to get reimbursed regardless of the reason your package was lost or damaged. When you ship via FedEx and get insured through UNIVAL Logistics, you get:
Insurance coverage of up to
$150,000 for domestic shipments
Insurance coverage of up to
$100,000 for international shipments
Discounted rates
Industry-specific insurance policies
One point of contact
Expedient claims processing
Most insurance companies exclude high-value items from their shipping insurance coverage. UNIVAL does not. Besides standard packages, you can insure packages containing:

Coins and
paper currency
Jewelry and
gemstones

Medical
equipment

Electronics

Luxury retail
inventory

Fine art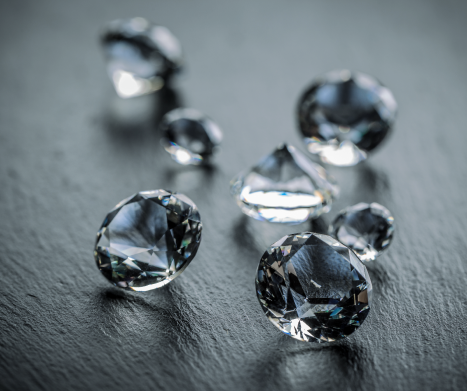 Who We Are
Unival Logistics is a logistics company that provides end-to-end logistics solutions and specializes in insurance. It is our mission to ensure that you are fully reimbursed for the full value of your packages in a quick and straightforward process.
Your high-value items are fully insured if you ship viathe following carriers: