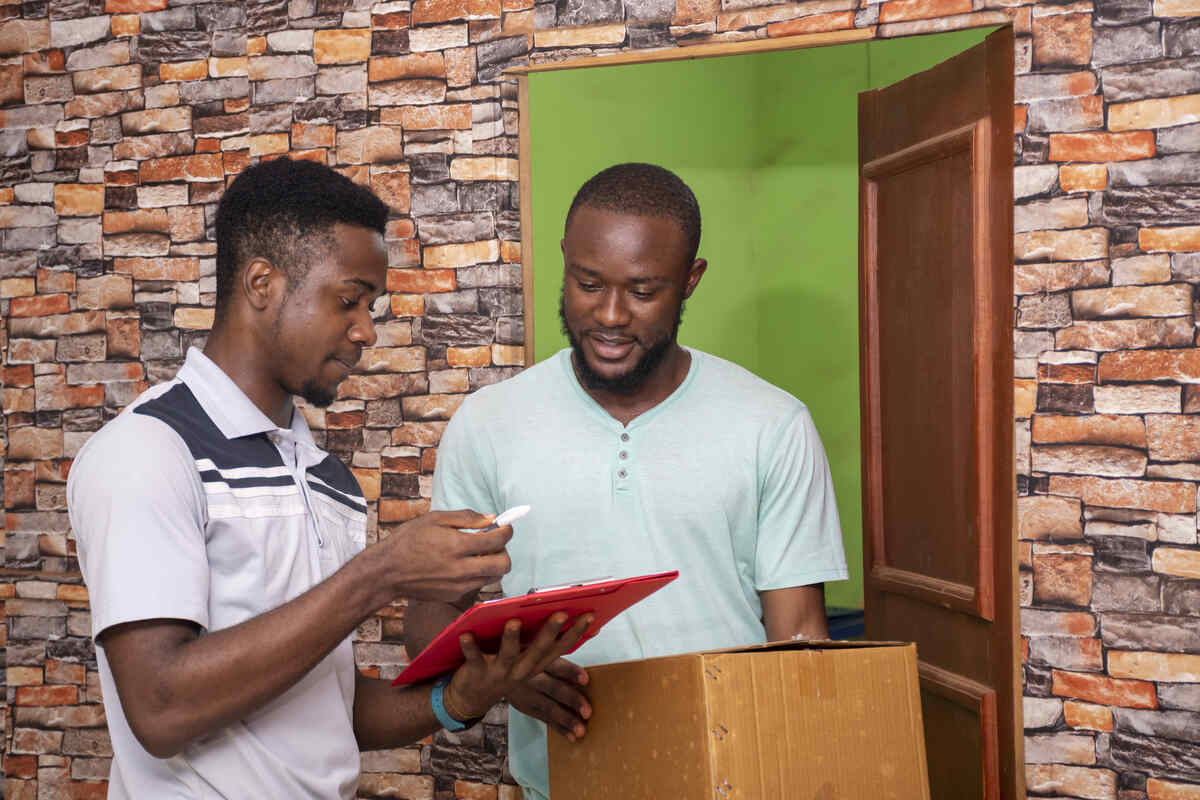 Package theft is an occurrence that many Americans have experienced, often multiple times. And as the number of deliveries continues to rise, we can assume that crimes relating to it will increase also. Thus, it is advisable to start utilizing package theft prevention methods if you order items online even on a semi-regular basis.
That is precisely what we will discuss in this article – how to prevent package theft with some relatively simple methods. While you can never be 100% safe from this type of crime, you can minimize the risks. So let's get started.
How Common Is Package Theft?
It is common knowledge that package theft is a frequent crime. However, the exact official numbers are difficult to determine, as it is estimated that only around 47% of victims report the crime to the police.
That being said, an ongoing, comprehensive study by security.org found that 49 million Americans have had their package stolen from March 2022 to March 2023. According to the survey, 23% of respondents experienced package theft in the three months before March 2023.
Package theft has become so common that even lawmakers are taking steps to curtail it. Eight states have upgraded package theft from a misdemeanor to a felony crime in recent years, which is a clear indicator that the risk is substantial.
Thus, with package theft being so common, it is advisable to utilize some or all of the package theft prevention methods which we will discuss below.
6 Effective Package Theft Solutions
There are two general package theft prevention methods you can employ: 1. Ensuring that your package is never left unattended; 2. Securing the area where your package is to be delivered. The first method annuls the chance of package theft, while the second lowers it. So, let us break them down.
1. The Surest Way to Prevent Package Theft - Signature Upon Delivery
The simplest way to prevent package theft is to receive your package directly. Ask your delivery company to only drop off your package if you sign for it. That way, the package is in your hands and porch pirates will not have access to it. However, this solution is not practical for many people, as your schedule may not allow you to sit at home and wait for delivery.
Thus, we need to discuss other methods.
2. Have Your Package Delivered to Another Drop-Off Location
Another option is to rent a P.O. box or a locker from your carrier where your packages will be delivered. This way, your package will not be left sitting unattended on your porch so thieves will not have access to it.
However, this method also has some downsides. First, you lose the convenience of having a package delivered right into your hands, as you need to go and pick it up. Second, you will only be able to access the package during your carrier's working hours, which is an inconvenience. Third, carriers charge additional fees for these kinds of services.
3. Tracking Your Packages
Another option is to leave your package unattended for as little time as possible. Use a carrier that provides parcel tracking so that you know the exact time when your package will arrive. This way, you can go home at the appropriate time or you can contact a neighbor and ask them to pick up the package for you.
4. Install a Visible Security System
Installing alarms, security cameras, and putting up signs that your home is protected by a security system is one more effective package theft prevention method. At this point, it is fully valid to ask – do visible security cameras truly prevent package theft?
A study conducted by the University of North Karolina at Charlotte found that approximately 25% of thieves would not target a house that had security signs displayed, while 60% of burglars would avoid homes with alarms (although the latter statistic primarily refers to plans of breaking and entering into facilities).
Consequently, we can say that a security system with clearly displayed signs is an effective package theft prevention method. And security cameras have an added benefit – if your package does get stolen, it is much easier to identify the thieves. On the downside, security systems are not cheap to install and maintain.
5. Install Motion-Sensor Lights
A similar but cheaper package theft solution is to install motion-sensor lights. While there are no studies that can confirm the effectiveness of motion-sensor lights in isolation for preventing package theft, it can be inferred that the same principle applies – some porch pirates will be deterred if they believe that they may have been spotted.
6. Don't Allow Thieves Easy Access
Package theft is a crime of opportunity. In other words, porch pirates do not plan in advance how they will steal a package but will do it if the opportunity presents itself. Thus, something as simple as giving your carrier instructions to leave your package at the back door where it is not plainly visible can be an effective package theft prevention method.
If you live in an apartment, many carriers are willing to deliver packages to your building superintendent. You may even authorize the delivery service to enter your home and leave a box there. For instance, Walmart has recently started offering a service where you can authorize couriers to enter your home and even place groceries inside your fridge.
Now, whether you feel comfortable letting an unknown person into your home, even if they are from a company you hire, is a different discussion. But, the bottom line is the same – not having your packages sit in clearly visible locations is a simple yet effective way to prevent package theft.
Package Insurance
Even when you apply all these package theft prevention methods, there is always the chance of your package getting stolen. Consequently, it may be wise to buy insurance. Most carriers have automatic insurance. However, that insurance typically only covers up to $100 in value and the carrier often cannot be held liable if the package was safely delivered.
So the automatic package insurance you get is typically not the solution to protect yourself from package theft. On the other hand, you can purchase third-party insurance that can cover package theft and has a higher insurance limit. Getting third-party insurance is advisable if you are ordering high-value goods.
What Can You Do If a Package Is Stolen?
If a package is stolen, your options are generally limited. You can:
Contact your retailer – many retailers have clauses that state that they cannot be held liable for a package after it is delivered to a carrier. So there is a very low chance that this will accomplish anything, but it doesn't hurt to make a phone call.
Contact your shipping company – small packages are typically insured through your shipping company. Thus, contact your shipping company to inform them of the theft and initiate an insurance claim, if you have grounds.
Contact your insurance provider – if you took out third-party insurance, you have a much higher chance of getting reimbursed. But don't forget to contact your insurance provider to initiate a claim. Most insurance contracts have a statute of limitations for how long you have to file a claim.
Contact the police – it is also advisable to contact the police. For one, there is always the possibility that they can find the perpetrator and retrieve your package. More importantly, you may need a police report to initiate an insurance claim, so contacting the police is a necessary step.
Ship through a Reliable Company
UNIVAL Logistics provides end-to-end logistic solutions. We specialize in safely delivering and insuring high-value parcels. If you are ordering diamonds, collectibles, art, high-end tech, or anything other expensive items, consider our services.
We provide safe delivery, full-value insurance for expensive parcels, package tracking, and much more. If you have any questions regarding the shipping of high-value packages, feel free to contact us.