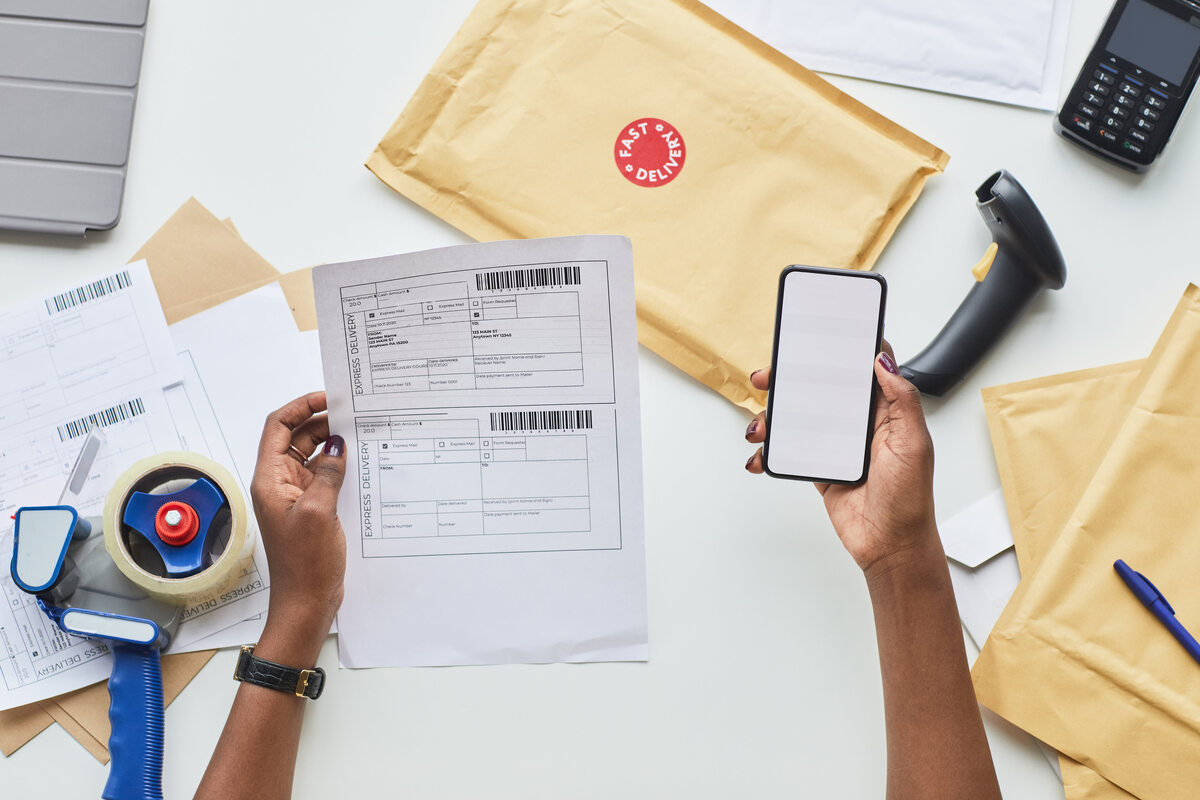 Shipping goods domestically can be a complex process, involving the coordination of multiple parties and documents. Ensuring all relevant shipping documents are in place is key to successful domestic shipments.
That's why, today, we will tell you about the most important shipping documents for domestic shipments to make the shipping process less stressful. By understanding these common shipping documents, you can ensure your goods reach their destination without any issues or delays.
So, what are the most important documents required for shipping domestically? Let's find out.
The Importance of Freight Documents
Shipping documents are a crucial component of all domestic shipments, as they provide important information about the goods being shipped, the point of origin, the destination, and the terms of carriage. They ensure compliance with laws and regulations and facilitate smooth and efficient movement of goods.
Without the proper shipping documentation, shipments can be delayed or even rejected, resulting in costly disruptions to the supply chain. Additionally, having accurate and up-to-date shipping documents can help to prevent issues such as lost or damaged goods and to ensure that all parties involved in the shipment have the information they need to do their jobs effectively.
Ultimately, the main functions of these shipping docs are:
Guarantee of payment
Cargo safety
Accounting of the goods.
The 4 Must-Have Documents for Shipping
Now that you know why having the proper documentation for your shipment is crucial, let's take a look at the four 4 most common freight documents. These are the forms you need to obtain to ensure a problem-free shipment.
Commercial Invoice
A commercial invoice is a document that provides detailed information about the goods being shipped and their cost. It is typically issued by the seller and addressed to the buyer. This is a legal document that acts as proof of transaction between the two parties.
A commercial invoice typically details information such as the item description, quantity, unit price, total cost, HS code, weight, dimensions, and other product details. It also includes the names and addresses of the seller, buyer, and consignee. Depending on the state or country's regulations, the invoice might include other required information, such as taxes, customs, and other certifications.
The commercial invoice serves multiple purposes, such as customs clearance, assessing duties, taxes and tariffs, and tracking transactions for accounting purposes. It also serves as a source of information for the carrier when arranging transportation, for the bank when processing payment, and for both parties for future reference.
Bill of Lading
A Bill of Lading (BOL) is a legal document that serves as a contract between the shipper and the carrier outlining the details of the shipment. It acts as a receipt for the shipped goods and a title document for those goods.
A BOL includes essential information such as the names of the shipper and the consignee, the point of origin and destination, a detailed description of the goods, the quantity and weight of the goods, and any special instructions or handling requirements. It also contains information about the freight charges and the terms and conditions of carriage. A carrier's representative must sign it as a confirmation of acceptance of the shipment.
The BOL serves as an important document for the shipper, as it is typically used to collect payment for the goods and prove that the carrier has taken possession of them. For the carrier, the BOL is proof that the goods have been received and that the carrier is responsible for their safe transport.
There are different types of BOLs, such as straight BOL, order BOL, and negotiable BOL, each with its own specific use and purpose. Additionally, depending on the mode of transport, some other version of BOL could be used, such as sea waybill, air waybill, etc.
Proper completion of BOL and ensuring all information is accurate is vital in order to prevent any confusion or issues during transport, and to help ensure that the shipment is delivered to the correct destination on time and in good condition.
Packing List
A packing list accompanies the shipment and provides information about the goods. This document includes the item description, quantity, weight, dimensions, HS code, and other relevant product details.
The packing list serves multiple purposes, such as customs clearance and providing proof of what was shipped in case of any discrepancies. It also helps the carrier with shipping and storage preparations, such as knowing what to expect in terms of weight and size when loading the goods on a truck or container.
To avoid delays and complications during transit, all information included in the packing list must be accurate, detailed and complete.
Proof of Delivery
Proof of delivery (POD) confirms that the goods have been received. It usually includes the names of the shipper, consignee, and carrier, the date and time when goods were received, and a signature from the recipient confirming receipt.
The POD is an important document, as it verifies that the shipment has been delivered successfully. It also serves as proof of delivery in case of any disputes or errors, and can be used for accounting purposes such as billing or payment reconciliation.
Get Full-Value Insurance for Your Shipment
Alongside all the must-have shipping forms and paperwork, it is always recommended to get shipping insurance for all your high-value packages. You never know what can go wrong, so it is better to be safe than sorry.
Luckily, UNIVAL Logistics offers full-value shipping insurance to give you peace of mind knowing you will be protected in case anything goes wrong during transport. Your valuable shipments will be fully insured in case of theft, loss, or damage.
So, don't hesitate to contact us and ensure safe delivery of all your shipments!