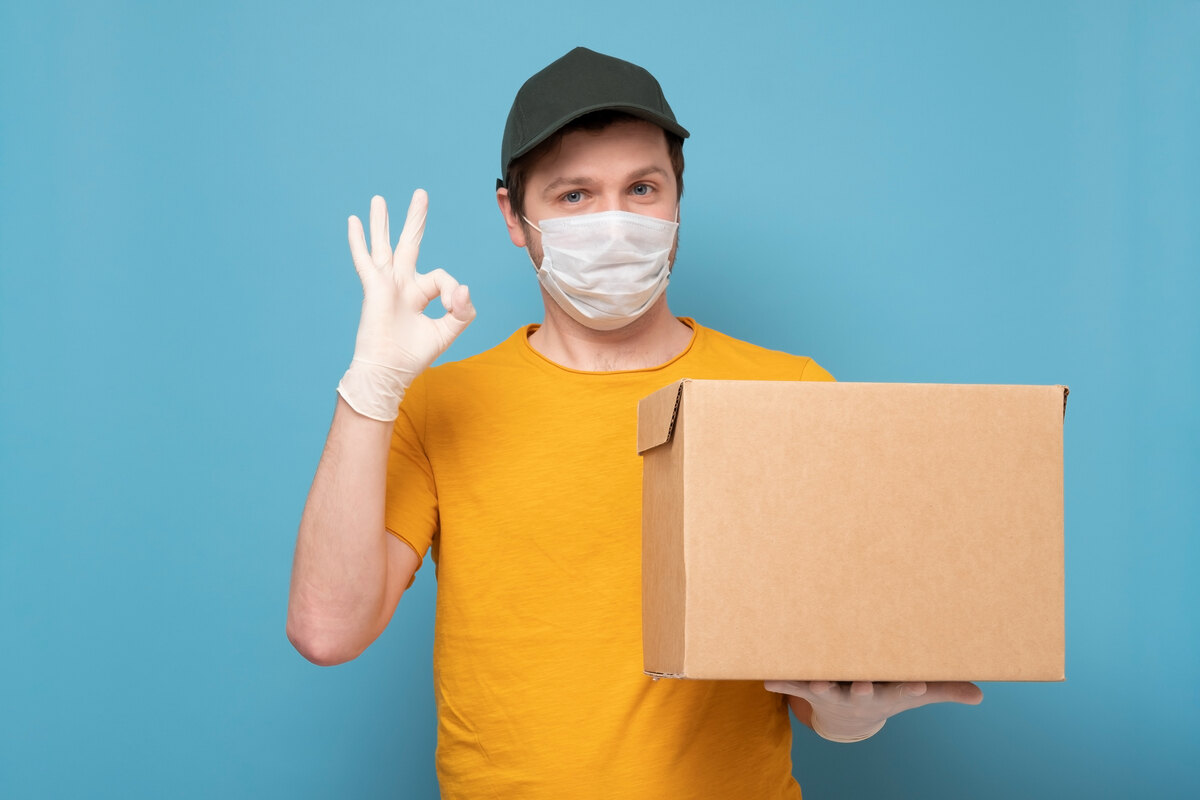 Are you interested in shipping medical supplies? This article explains what requirements you need to fulfill to send your medical equipment safely!
Medical shipping requires special logistics, packaging, and overall care primarily because of the industry's nature. In order to ship medical supplies safely and effectively, there are specific requirements that must be met.
These include everything from the type of container to the packaging materials needed. Understanding these requirements is essential if you plan on shipping medical supplies and large equipment.
You may wonder what makes medical shipping so different from other types of shipping. We hope the following will help you understand everything that goes into it.
What Kind of Medical Equipment Can be Shipped?
Carriers can transfer anything from a syringe to an MRI machine - and those two are not to be treated the same during shipping. Medical shipments can vary in shape and size, and the packaging is not the same for lasers, hospital furniture, or surgical equipment.
Medical imaging equipment is fragile and needs to be properly wrapped, braced, and padded onto a truck, airplane, or ship. Smaller objects and especially pharmaceuticals have a special seal, not the regular duct tape.
Carriers need to acknowledge the responsibility and the high stake of the industry they are dealing with. If something goes wrong during the shipment it could cause someone not to have proper medical care. That's why there are many requirements in the medical shipping industry.
Medical Shipping Requirements
Medical shipping is a complex process because of the nature of the items being shipped. There are several things that need to be considered before sending out the shipment. These include the type of item being sent, its size, weight, and other characteristics.
Medical shipping is a very important part of the pharmaceutical supply chain. It ensures that patients receive their medications in time and at the same time, it also protects the health of the patient.
1. Special handling requirements
Medical items are often extremely delicate due to their size and fragility. They need special packaging materials as well as specialized carriers. When transporting these fragile medical supplies, you must use specific packing methods and tools.
A respected medical freight carrier cannot simply throw a box filled with medicine on its truck. It has to be shipped in its own container or through a medical carrier. In addition, the boxes have to be sealed tight for maximum protection for the medical item inside - which means they require custom tape that is completely sealed.
2. Unique regulations
In order to ship these items, you'll have to go through additional procedures than just shipping an ordinary package. These items often must abide by special rules about temperature levels, storage areas, how much space per item they require, how long they can sit around, etc.
Additionally, you might have to be licensed to ship medical equipment, especially if you're moving in and out of the country. Some equipment cannot be shipped just through any carrier. Therefore, in order to have the opportunity to ship every piece of medical equipment your business most likely has to be a certified medical carrier.
3. Special Equipment and Technology
With medical shipping, it's not just about being careful for the sake of the shipment, it's also about watching out for people who are transporting it from a manufacturer to a hospital or clinic. For example, if you purchase syringes, needles, or surgical blades then you obviously want to protect them from damage while they are being transported.
This means you're going to need special transportation technology, packaging containers, sturdy boxes, and/or protective materials like bubble wrap to keep everything safe. If you don't take proper precautions then you could end up jeopardizing both your personal safety and the health of those who receive them.
Infectious substances need to be shipped in accordance with special regulations. Those substances that can cause death or permanent disability must be properly labeled and covered in triple packaging.
The substance is put in its primary receptacle; padded, then put in secondary packaging. The third and other packaging needs to be rigid.
4. High Cost
This type of shipping includes all facets of care and treatment that come along with delivering the medicines safely. Not only do you need qualified personnel and good planning but many companies offer insurance to cover damages and losses that occur during shipping and delivery.
Therefore, medical shipping is a high-cost service, but saving on care and safety can only bring trouble in the long run.
5. Specialized Labor Force
In this industry, you'll find people with specialized certifications and training. People who work in this area must know how to handle various types of delicate health shipments quickly and efficiently.
They must also have the right skills, knowledge, and experience to give you the best service possible. Most of the time this entails hiring employees who specialize in working with these unique shipments.
6. Labels and Identification Numbers
Everything must be labeled. However, some substances' labels are more important than others, because they can be deadly or cause serious disability. Those shipments have special identification numbers that suggest how high the risk is if something happens, and to notify the handler to treat with care.
Similarly, when shipping any hazardous materials you must label them for what they are: toxic, explosive, radioactive, or dangerous in any way. If needed, you must provide or get the hazmat precautions for those shipments.
Advised Practices for Medical Shipping
There are things in medical shipping that are not regulated but are highly advisable. Here are some procedures to follow when shipping medical equipment.
Invest in Insurance and Tracking
When dealing with such delicate and often high-valued equipment, one should not cheap out on insurance packages and innovative tracking. Carriers' liability will not cover the damages of hundreds of thousands worth of machines.
The best idea is to get third-party insurance as it offers higher and wider coverage. Most insurance policies calculate the coverage based on the size and weight of the shipment, which doesn't align with the medical industry - many small things can be worth thousands of dollars.
Tracking is another important part of medical shipping. Innovative tracking solutions have many options, not only to show the location of the shipment but also the conditions it's in. You can track if the shipment is in the right temperature, pressure, or humidity.
Plan out the Logistic Precisely
Planning ahead seems intuitive when talking about shipping. However, medical shipments need a special kind of planning, especially when shipping urgent freight. You will need to address any and all environmental challenges and requirements, as well as the characteristics of the delivery location.
When shipping a large piece of equipment, including the time for disassembling and installation in the time frame. Disassembling is advisable if possible because it decreases the chances of any damage.
Work With a Respectful Carrier
When someone's health depends on your decision-making, that's when you need to choose the best option possible. Unival Logistics works on shipping medical equipment, be it internationally or domestically. We understand the responsibility of working in medical care and want to make your job easier by providing safe and secure medical shipping.