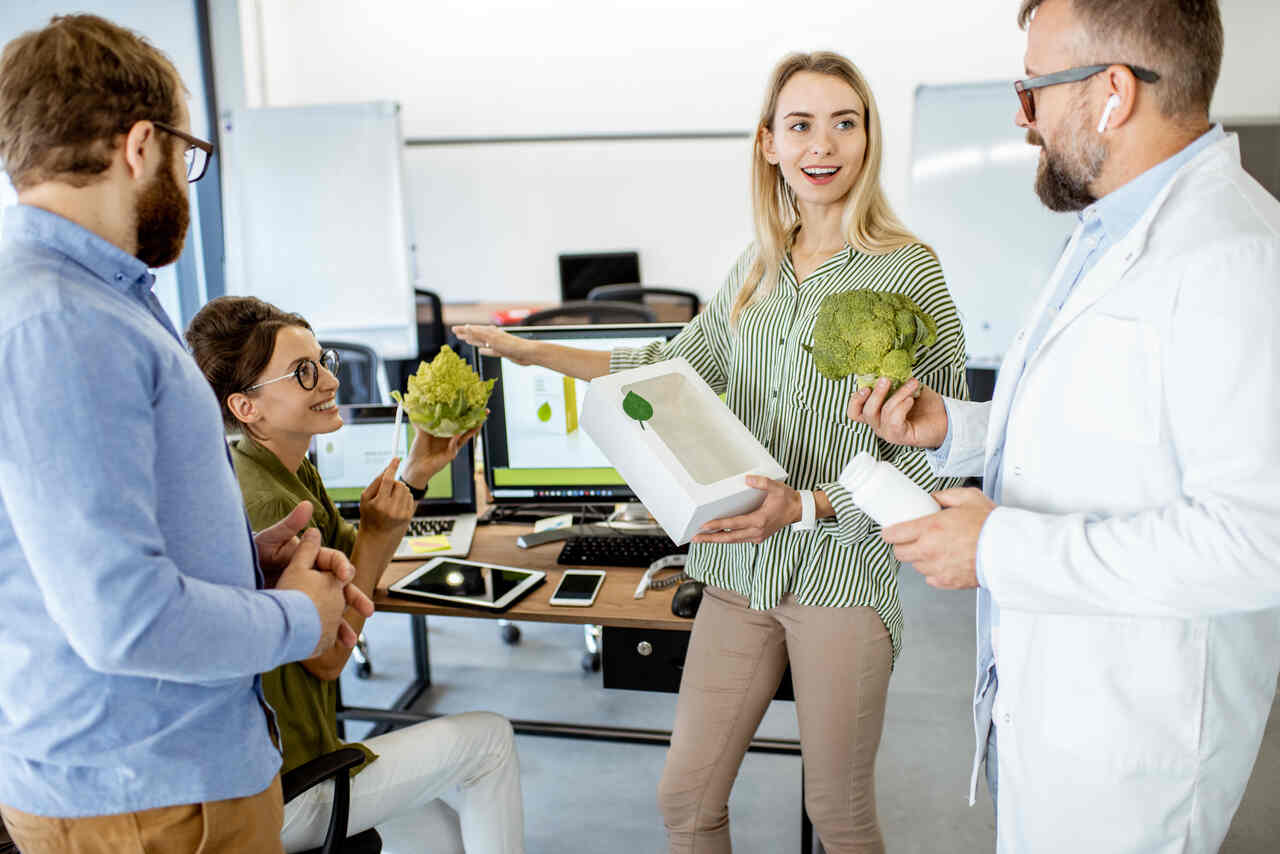 The methods you use for shipping products are a reflection of your brand and one of the cornerstones of your brand identity. So can a shipped product also become a marketing tool? Yes, but it requires some work and a holistic approach to brand marketing.
In this article, we will discuss how you can help build your brand through your fulfillment process and offer some tactics you can employ. We will also provide a brief overview of how shipping works in general so that you can fully visualize what goes into it. Thus, let's start.
How To Ship Products to Customers
Before we start, let us define a few terms we will be using:
Carrier – the business that transports your packages
Courier – the person/business that delivers your packages directly to your customers
Declared value – the value of your package according to you which your carrier will use in case of loss or damage (not the same as shipping insurance)
Fulfillment – the process of receiving, storing, and delivering orders to your customers
Fulfillment warehouse – the location where your orders are stored before they are sent out to customers
Shipping insurance – the policy you can take that provides insurance coverage for your packages
Now that we have that sorted out, let us focus on the methods you can use to ship packages to your customers. In essence, you have three options:
Self-fulfillment – self-fulfillment is when you personally (in the sense that you are not hiring outside companies to take care of it for you) store, keep track of inventory, and prepare your products for shipping. Self-fulfillment does not necessitate that you own your own fleet of vehicles that will deliver your orders, just that you store and prepare them. This method requires the most work, but it can potentially bring down the cost of shipping.
Third-party logistics (3PL) – third-party logistics or 3PL is when a logistics company is used to send, store, and fulfill your orders. In essence, you pre-purchase or make your products and hire a company to take care of all logistics needs.
Dropshipping – for dropshipping, you do not pre-purchase products, but only buy them when a customer places an order with you. Then, the process works much like 3PL – a third-party company will fulfill the order until your customer receives it.
These product shipping methods are important to understand because they will have an impact on your costs (which will be discussed below) and on your brand. Customers expect to receive their orders on time and undamaged, thus, it is important how you are shipping products.
How Your Shipping Rates Are Determined
Dimensional weight – dimensional weight is the amount of space your package takes up on a vehicle. You get dimensional weight by multiplying the length, width, and height of your package and then dividing that number by a divisor provided by your carrier (each carrier has its own standard divisor). For example, FedEx's standard divisor is 139. So, if you are sending a 6 x 6 x 6 package, your dimensional weight would be 216/139=1.553 (rounded to the nearest whole number =2). Thus, your dimensional weight would be 2 and that is the number used to determine your shipping rate.
Weight – weight is the standard weight of your package in lbs. It is important to note that your carrier will use either the dimensional weight or the real weight of your package to calculate the shipping rates – whichever is higher.
Shipping zone – your shipping rates are also dependent on your shipping zones. Shipping zones are determined based on the point of origin of a package compared to its destination. In short, the further your package needs to travel, the more you pay.
Length of time – Your shipping rates will also depend on the length of time it takes for your package to arrive. There are many options you can choose – from same-day delivery, to overnight delivery, to 2-day shipping, and more. Naturally, the faster you wish your package to arrive, the more you will need to pay.
How To Ship Out a Package to Improve Brand Awareness and Loyalty
Now that we have discussed how shipping works in general, let us focus on how product shipping is also an opportunity to increase brand awareness and loyalty.
Branded Shipping
Receiving a package is as much about the experience of unpacking it as it is about the item itself. Well, maybe not to the same degree, but your customers will still appreciate it if you enhance their unpacking experience. That entails personalizing your orders to make an impression. Make your shipped product a marketing tool.
The recommendation is to use custom boxes instead of the standard, plain, utility ones. Customizing boxes can include both the dimensions of the box itself as well as the design. The ultimate goal is for people to recognize your company just from the box itself.
However, that does not mean that the design needs to be overly elaborate. Think Tiffany's – their packaging can be considered rather simple, yet, it is instantly recognizable. That being said, custom-designed boxes are more expensive than utility ones.
Thus, you need to make a cost-benefit analysis – are you willing to invest in design to improve your brand recognition? On the other hand, custom boxes can somewhat offset the cost of the design.
Remember that we talked about dimensional weight? If your custom boxes are made so that your items fit perfectly, you can ship products while reducing the dimensional weight, thereby lowering your shipping rates. More than likely, it will not cover the entire cost of your designer boxes, but it can offset it to a degree.
So, if you are wondering how to ship items and make the experience memorable for your customers – custom shipping boxes are the answer.
What About Free Shipping?
Free shipping is another aspect that can increase loyalty to your brand. More than that, shipping costs are the main reasons for cart abandonment for eCommerce stores. According to a study conducted by Baymard Institute, 48% of consumers that abandoned their carts at checkout, abandoned them due to shipping and other fees.
Thus, free shipping can increase brand loyalty and increase sales. Yet, when you offer free shipping, you end up with the bill. Someone needs to pay for the shipped product, after all. To recoup or minimize the costs, if the potential of increased sales is not enough, you have a few options:
Integrate the price of shipping into the price of the product – however, this may make your prices less competitive, hurting your business.
Offer free shipping only above a certain package value – this tactic can incentivize your customers to buy more items while mitigating your shipping costs.
Let customers choose – you can also offer both free and paid shipping. Offer free shipping but for slower delivery, or faster delivery and the customers pay. This way, you are not springing unexpected costs on the customer, while you will not need to pay for shipping every single package.
So, how to ship products to customers to increase brand loyalty? Offer a variation of free shipping.
Shipping Products with Insurance
Nobody wants to order an item only to have it arrive damaged or not at all, that is no surprise. These events will have a negative impact on your brand. Particularly if your customers have a hard time getting their money back.
Unfortunately, most major carriers offer only limited insurance and their claims processes are long and arduous. But you have another option – third-party shipping insurance. A good policy from an independent insurance provider will cover higher-value packages and make insurance claims much easier.
If you take out third-party insurance, your customers will remember that even if something happens to their order, they do not have to worry too much. Taking this extra step will not overly increase your shipping costs, while it can significantly increase brand loyalty and customer satisfaction.
The Final Aspect of Customer Satisfaction: Timely Arrival
It is no surprise that your customers expect their orders to arrive on time. But that requires an entire logistic operation. A shipped product goes through a lot of stages before it gets to the final customer. But that's where we can help.
UNIVAL Logistics offers end-to-end logistics solutions. We can make sure your packages are delivered to your customers at the appointed time. We also provide full-value insurance even for high-value items like jewelry and art. On top of that, all the vehicles in our fleet are equipped with tracking software, so your customers can know the status of their order at all times.
If you need help with the logistics side of your business, contact UNIVAL and see how we can help.