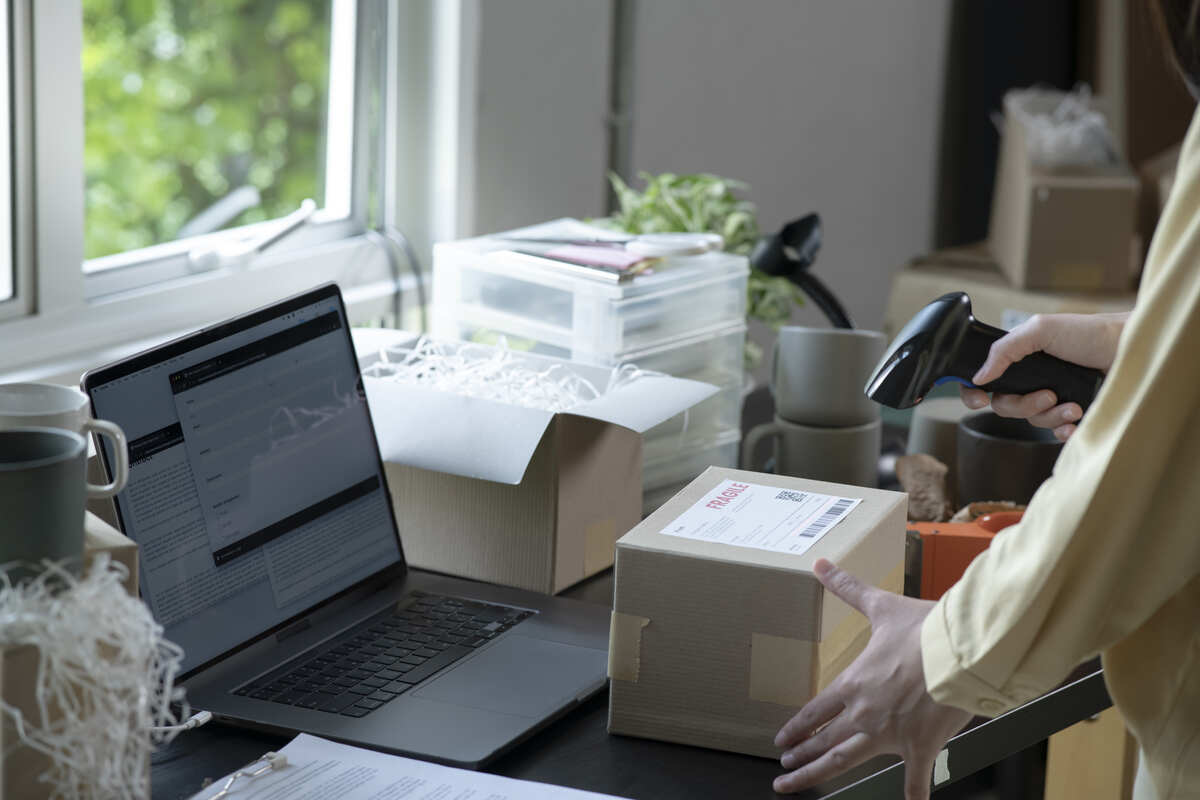 Free shipping can be a great way to boost sales for your online business. But, how do you make it work for you with rising shipping costs and a competitive ecommerce landscape?
Online shopping has become an essential part of life. Millions of people shop online, expecting their options to include fast, easy, and cost-effective delivery.
Surveys reveal that free delivery is among the top reasons people shop online. Offering free shipping is one way eCommerce businesses can compete with larger competitors who can provide better deals on product delivery due to their size and buying power.
The company can cut costs and decrease package return rates by paying transaction fees. Offering free shipping as an eCommerce business can be a great way to attract and retain customers while increasing conversion rates. However, offering to cover shipping fees isn't always easy.
A good shipping strategy can be used as an effective marketing tool to reward customer loyalty. In this article, we will focus on free shipping and discuss tips for setting up a successful free shipping program and how to make sure it pays off for your business.
What Is a Shipping Strategy?
A shipping strategy is a plan to ensure that customers receive their orders on time and in the condition they expect. It involves selecting a suitable carrier, setting shipping prices, estimating delivery times, and selecting packing materials. A good shipping strategy should be flexible enough to accommodate demand and customer preferences changes.
Ecommerce stores often partner with shipping carriers to provide delivery services. When partnering with a delivery company, consider having business-friendly shipping options. The geographical range of your delivery will be determined by the shipping partner you choose. Unival Logistics offers shipping solutions worldwide and can help you create a tailored shipping strategy that meets your customers' needs.
Choosing the Best Shipping Marketing Strategy for Your Business
The best shipping marketing strategy for your business will depend on several factors, including the type of products you offer, the average order size and value, and the geographical range of your delivery. Considering all these elements when deciding how to market your shipping services is essential.
You could consider offering discounted or free shipping and ensuring customers can easily track their orders. Offering various shipping options, such as expedited or express delivery, can also be beneficial.
There are a few shipping marketing strategies to consider when deciding which is best for your business.
A cost-based shipping strategy involves setting a flat rate or charging customers based on the weight of their order. This can attract customers, as they know exactly how much they will be charged for shipping upfront.
Offering faster delivery options can be a great way to attract customers who want their orders quickly, such as those looking for a last-minute gift. However, the cost of speedy delivery may be higher than regular shipping services, so it's essential to consider if this is feasible for your business.
Offering free shipping can be beneficial, incentivizing customers to spend more. However, businesses should note that they will be liable for the cost of this service.
Why Can Free Shipping Give Your Business an Edge?
Online retailers are always looking for ways to increase their revenue, as e-commerce sales are expected to account for one-fifth of global retail sales. For ecommerce companies, increasing revenue is one of the top priorities. Innovative e-commerce solutions must be adopted to remain competitive and grow revenues.
As competition intensifies, new technologies and marketing techniques are needed to exploit the digital environment's opportunities. Understanding consumer behavior and trends can allow an online retailer to target a specific audience, increasing sales. Moreover, easy payment options increase conversions leading to increased revenues for online retailers. Additionally, creating an omnichannel experience drives customers back to the website or app that fosters loyalty which ultimately helps grow sales even further.
How to Offer Free Shipping as an eCommerce?
One of the best ways to offer free shipping is to include it in your pricing structure. Online shoppers won't know that their product price includes shipping costs, but they will notice the Free Delivery button on your homepage, social media strategy, etc.
Depending on the type of products, and the average shipping cost, you could consider increasing all of the prices on your website. For example, you could add $5 or $10 to each item to cover the cost of shipping for the customer.
Shipping policies vary from company to company, and there is more than one way to cover shipping charges and not lose money. However, it would be best if you started by:
1. Calculating Your Shipping Costs:
The first step towards offering free shipping is understanding your current shipping costs and how they can be reduced. Evaluate your current shipping rates, packaging materials, and any additional charges that may apply.
An excellent way to get started is to use a shipping calculator to figure out how much it will cost to ship an item. Many delivery services will provide you with ashipping quote based on the type of service you require. This can help you determine the best price for each item and the overall cost of your free shipping option.
2. Decide on a Shipping Threshold:
Once you know how much it will cost to offer free shipping, decide on a threshold that customers must meet to qualify for free shipping. This could be a minimum order value, a certain number of items ordered, or both.
Companies offering worldwide shipping have different shipping thresholds for each destination which should be clearly outlined in loyalty programs or product descriptions.
3. Promote Your Free Shipping:
Ensure you promote your free shipping offer and make it visible to customers on your website, in emails, and through other marketing channels. You can also include a banner or message on your website to remind shoppers that they can qualify for free shipping if they meet the minimum order value.
Offering free shipping can be a great way to increase sales and customer satisfaction, but so is ensuring that your shipping strategy is profitable for your business. Calculate your costs, decide on a threshold, and promote your offer to maximize the success of your free shipping policy.
Strategies to Implement Free Shipping Promotion
Incorporating free shipping into a marketing strategy may be advantageous. There are several factors to consider when deciding on the best methods to implement free delivery from online stores to the doorstep of loyal customers.
Shipping Threshold
When offering free shipping, businesses should decide on a minimum order value amount that must be reached for customers to qualify for free shipping. This threshold will help you manage your costs more efficiently by preventing consumers from ordering small, low-value items and taking advantage of the free shipping offer. It will also encourage consumers to spend more on their orders to reach the free shipping threshold.
Online purchases above a specific price point can include extra perks like extra items, mystery packages, or coupons for their next purchase. There are many options to incorporate free shipping in rewards programs. Still, providing a detailed shipping policy that is easily approachable on the website and linked internally with a clear CTA to the visitor is vital.
Limited Time Offers
Setting a time limit on the promotion creates a sense of urgency, which can encourage customers to purchase sooner rather than later. For example, a free shipping campaign for Mother's day, or a limited-time offer, will draw attention to your promotion as customers try to take advantage of the offer before it expires. Other commercially available dates, like the 4th of July, Christmas, Black Friday, etc., can also be utilized.
Cross-Sell and Upsell
A great way to increase your order value and make customers more likely to reach the free shipping threshold is by offering related products or upgrades. For example, if a customer buys a laptop, you can suggest a carrying case or an extended warranty. This will help you increase the average order value and encourage customers to use the free shipping offer.
Free Shipping with Brand Partnerships
It is also possible to partner with other brands offering their products for free shipping when purchased with your items. This strategy helps reduce costs and provides a unique shopping experience that customers may find attractive. Establishing clear communication between both brands is key to ensuring customers receive their timely items.
First Time Customers
Some online retailers offer free delivery for first-time customers as an incentive to purchase from their websites. This can be a great way to attract new customers and build customer loyalty, as they may become returning customers if they are satisfied with the service. Combining this with an affiliate discount strategy can effectively acquire new customers and have them purchase from your website.
By implementing different strategies, businesses can offer free shipping in a way that maximizes profits and generates customer loyalty. It is essential to consider both the cost of providing free delivery and the potential increase in sales when creating a free shipping policy. Remember to monitor customer behavior as you implement new changes, as this will help you optimize your shipping strategy.