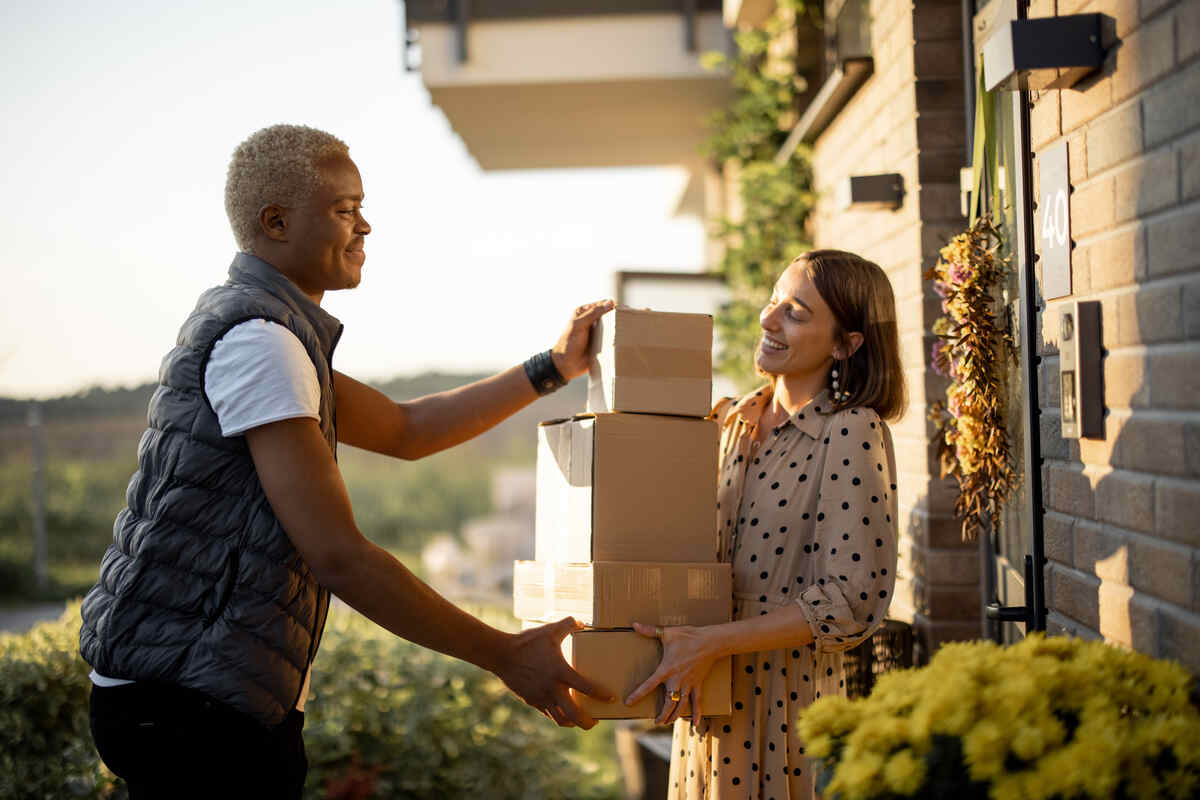 Having your goods delivered securely and on time is one of the foundations of a successful business. In today's hyper-competitive market, speedy delivery could be the difference between losing and retaining a client. Expedited shipping is one of the means by which parcels and packages can get to your customers in the desired time frame.
However, delivering packages over long distances in a short time span necessitates an entire end-to-end logistics operation. Unival Logistics provides insurance and can deliver your high-value parcels on time, safeguarding your reputation and helping keep your customers satisfied.
What Does Expedited Shipping Mean Precisely?
The question – what is expedited shipping – can be complicated to answer, as each particular carrier has its own policies, but it can be simplified. In its base form, expedited shipping means getting your goods delivered faster than normal.
This is an optional service some carriers provide for an additional fee. The package that is expedited gets priority over others, allowing it to arrive faster. However, once again, what is classified as normal or considered standard will depend on the carrier. Their policy will determine the specific time of delivery for an expedited shipment.
How Fast Is Expedited Shipping?
Expedited shipping time can range anywhere from same-day, next-day, or the standard three-day delivery, based on the distance the shipment needs to travel. An expedited shipment will generally not be in transit for more than three business days, even for international shipments and accounting for customs.
Your carrier's policy will determine how long your shipment will be in transit, but for shipments that would usually take 5-6 days to arrive, you can expect an expedited shipment to arrive within 2-3 days.
An advantage of expedited shipping, besides the faster travel time, is that the expedited delivery is usually time-definite. This means that you will know by which time the shipment will arrive. Professional carriers use advanced tracking technology to track their shipments, allowing you to keep track of your package.
Expedited Shipping vs Express Shipping – Is There a Difference?
The answer is both yes and no. There is no set industry standard for what constitutes expedited or express shipping. Consequently, many carriers use the two terms interchangeably and will offer either one or the other.
Conversely, some carriers consider these two types of shipping separate services. When a carrier offers both expedited and express shipping, the latter is usually faster. You would need to check their exact shipping policy to determine which solution is faster.
Is Insurance Provided for Expedited Shipping?
Most major carriers provide insurance for expedited shipping. However, their insurance usually covers only up to $5000 in value at high rates. This is not nearly enough to cover the cost of high-value packages. Unival Logistics provides 100% insurance on high-value packages, giving you peace of mind that you will always be able to recover your investment.
Getting Packages to Their Destination on Time via Expedited Shipping
Getting packages delivered on time without sacrificing security is a complex operation. You should always check your carrier's shipping and insurance policy to make sure that the services you are getting are proportional to the costs. The services of different carriers may be the same in name only, but not in practice.