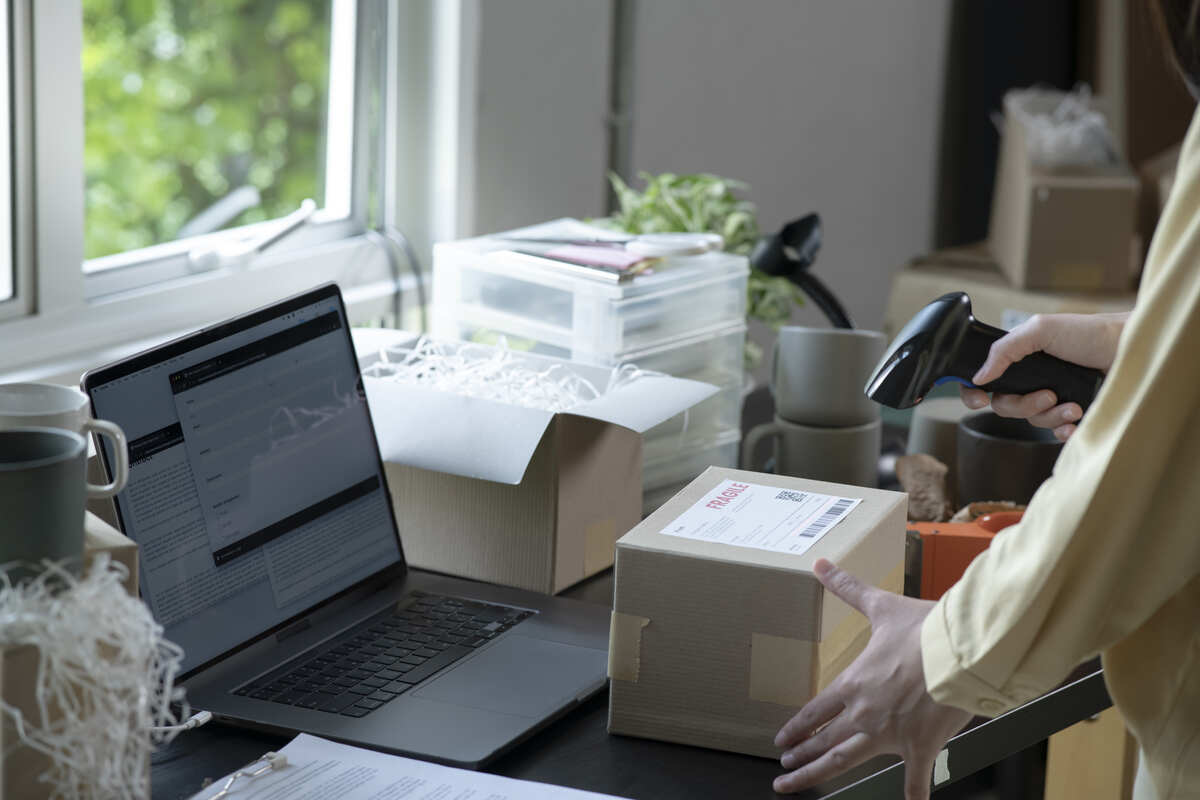 Users who shop online are very interested to know when and how they can have their products delivered. A quick and efficient e-commerce shipping service is one of the key components that will determine the success of an online business. Efficiency is key, and ordering and payment should be just a click away, as well as a smooth and safe delivery process. In the growing e-commerce competition, the quality of supply chain management is.
It is old news that the e-commerce market underwent a transformation during the pandemic, and research data confirms the expansion of online sales may have slowed down but is persistently progressing. Reflecting on 2020, many online e-commerce companies had an increase in sales, pricing, and even staff amidst the Covid 19. However, even the most developed businesses with strong demand and supply chains experienced difficulties due to delivery and resource challenges.
Stay tuned as we share some of eCommerce shipping best practices, as well as some handy shipment solutions, shipping strategies, and other pro tips below.
What is eCommerce Shipping?
Product delivery is one of the most important segments and is synonymous with good ecommerce shipping. Customers should not be too involved in this piece of an online business puzzle other than payment and tracking information. However, this important sales chain segment can often get pushed aside by inexperienced business owners and negatively impact the company's reviews, sales, etc.
With that in mind, focusing on improving all segments of the sales and supply chain and finding the best shipping solutions for ecommerce can ensure the stable development of your online store.
Why are Shipping Solutions for eCommerce Important?
The importance of having a strong shipping strategy for any service delivery cannot be emphasized enough. It can ensure a company's capitalization strategy and is more complex than simply clicking on a particular delivery service. Ecommerce shipping can even be considered one of the pillars of an online business and should be approached as such.
Increasing supply chain efficiency starts with shipping. Choosing a good supplier or a service that provides logistics support is only the technical and administrative segments of the job. A solidly structured e-commerce business company will keep track of the entire shipping process, as well as monitoring on how the supplier is performing.
Investing time and funds in the right shipment solutions for ecommerce can allow you a head start on the dense market competition. This can help with landing more clients and increasing revenue. The natural consequent bonus is a growing base of satisfied customers, increased loyalty, and brand awareness.
Even though the importance of a structured delivery system and e-commerce shipping solution cannot be denied, many business owners tend to neglect this part of their business as they lack the tools to understand it.
Learning about all the elements that come into the process of ecommerce shipping can help you better understand the variety of delivery systems and options that come into play. Finding the best solutions for eCommerce companies and users won't happen overnight. But during this process, ecommerce can gradually transform and achieve it's full potential.
Deadlines and Costs
Depending on local laws and whether or not the shipping is done internationally, the legal obligations to complete the delivery process to the customer will vary. Sometimes the legal deadlines can even be extended in the event that the seller and buyer have made personal arrangements to extend the delivery deadline.
Sometimes it can be challenging to make the obligation of a precise and exact day of delivery, so it is a good strategy to emphasize an "expected delivery date" on your website. This can be of vital significance if the e-commerce company has a third-party delivery.
Also, the estimated time of delivery will fall under the legally obliging category where the seller is bound to inform the user of his service/product about the payment, delivery, and all related costs prior to the conclusion of a transaction. The transaction costs can be fixed charges or variable, depending on other parameters (size, weight, demanded speed of delivery, etc.)
Shipping Service
Deciding how you want your products to be delivered to your clients (aka. the shipping method) will largely depend on the type of product/service you are offering.
For example, if you have an online florist shop or a fast food restaurant- you can consider arranging the delivery within the company as all your clients are locally based. However, if you are a small business owner that makes candles, clothes, journals, or anything that might be interesting to people around the country or even internationally- the ways how you will pack and deliver the products vary significantly.
It's essential to keep in mind that shipping overseas and abroad can be a bit more complicated and impact the company's credibility if you take into account that the customer will build their impressions based on their online experience in the e-shop and through the delivery service. Because of this, it is imperative to carefully tailor shipping strategies for product delivery to the company and customers' needs.
Shipping Methods
In ecommerce shipping, the usual delivery solutions imply that the package arrives at the address the buyer states, whether it is a residence or working address. The customer is allowed this choice, and it should only comply with the work hours of the delivery service and the package destination.
However, considering the development of eCommerce in general, by advancing the user's position in the online shopping experience, it is crucial to offer other types of shipping and shipment solutions at their convenience.
Cost Returns
No one can know for sure whether they will be able to meet the package, and there is always a risk that a package can get returned to the sender for a plethora of reasons. Also, the user can legally give up on their purchase even before the item arrives at their address and can file a refund claim to the seller. Depending on the company's work policy, the client should know which party will be obliged to cover the shipping costs and in which events.
After Claim
If the product gets damaged during shipment or is not in working condition, the buyer is entitled to compensation based on an agreed warranty that should be in accordance with the law. If the user does not submit an appeal within the given timeframe/conditions, they are not entitled to any compensation fee or product exchange.
eCommerce Shipping Best Practices: Upgrading eCommerce Shipping
Product delivery is a major selling point that can make or break the deal. The time of delivery, pricing, and the possibility of shipping are all factors that need to be taken into account.
There are many ways e-commerce companies can enhance these performances (and, simultaneously, their shipping strategies) for mutual benefit.
Pick-Up Point
As the name implies, a pick-up point refers to the location at which the purchased products can be taken. Even though sometimes there may be logistic challenges, most retail stores can plan and realize such a venture. For example, if you are considering buying an online product from a shoe store brand that has a store in your town, you can add the information that the pick-up point of the product can be in their store. This is hands-down one of the best ecommerce shipping solutions modern companies can offer.
Delivery Time Frame
This option allows the buyer to pick a time frame or delivery interval (date and time) at their best convenience. This can allow e-commerce companies to plan their delivery intervals accordingly.
Same-Day Delivery
There has been an increase in demand for same-day delivery as it focuses on the customers' instant convenience. This option can be more challenging to implement for some eCommerce companies, as fast article updates and web storages are more complex. However, the turnout for this additional shipping method can allow you to raise the delivery prices and be used as a marketing advantage against market competitors.
Package Delivery Box
Renting a delivery address is nothing new; more and more people across the globe are interested in this eCommerce delivery strategy. They refer to physical spaces where a product is left, and the customer can come pick it up anytime. These 24/7 boxes are automated machines that can deliver smaller packages at the user's convenience, making it one of eCommerce shipping best practices.
Conclusions + Bonus Tips for Increasing Conversions
Improving ecommerce delivery will directly increase the overall quality of the company's brand and service. Simply by showing genuine interest about the customer experience and opinions through online surveys, you can amass data that can provide you with invaluable input on which segments of your business the company should focus on improving.
When it comes to delivery itself, focus on gathering the following insights:
delivery speed – is it satisfactory?
pricing
additional shipping methods and solutions
Keep in mind that the delivery form should have a copy, and be prepared and filled out professionally. By focusing on the design, conciseness, clarity, and accuracy, there is less chance that the customers will get confused.
In addition to research, use every possibility to emphasize the benefits you are giving along with the product (such as free delivery for purchases over a specific amount, discounts, etc.). Make sure to highlight this on every product page and/or catalog as well as the checkout. Consider labeling free delivery with a different color so it stands out, as well as the conditions that must be met to obtain it.
A good call to action is necessary for every promotional campaign, so take your time to see how you can make a delivery process more straightforward, and what segments are worth pointing out on your social media profiles and website.