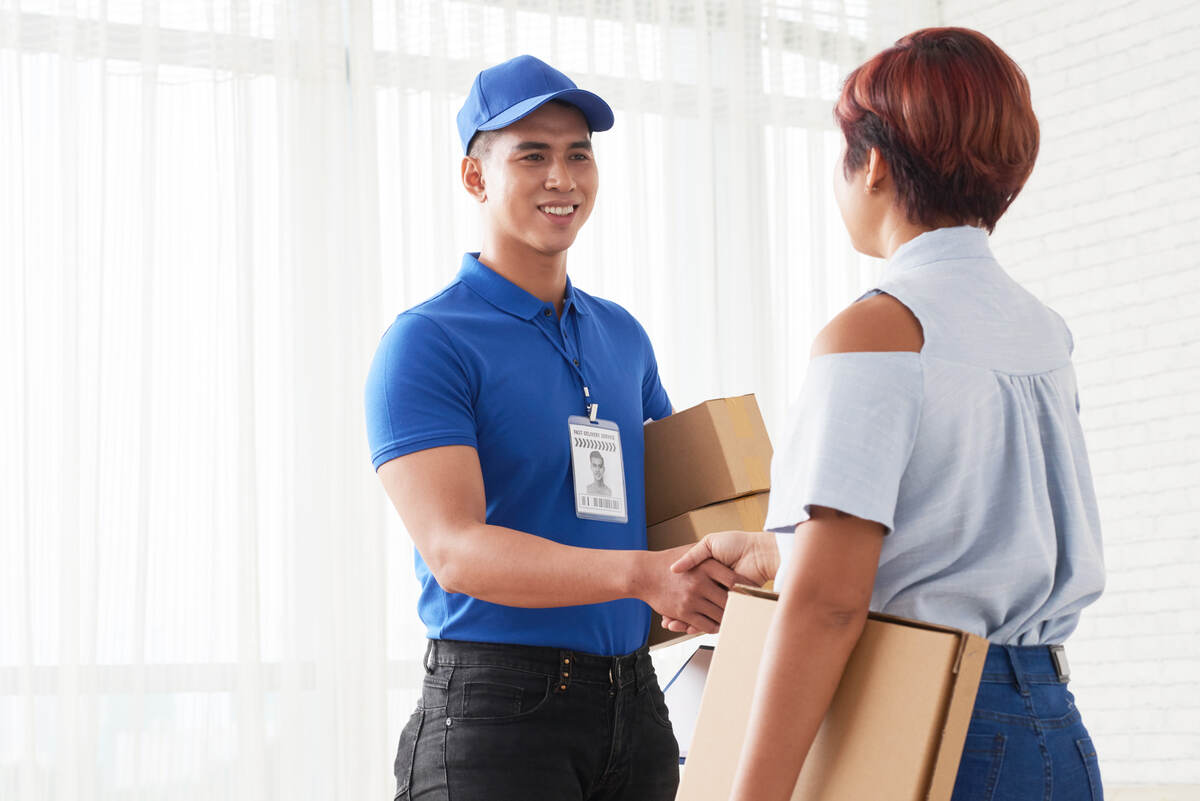 Offering same-day delivery is one of the most recent strategies to attract customers and stand out from the competition. Yes, when properly executed, same-day delivery will increase customer satisfaction. It has also demonstrated to lower cart abandonment rates, which means more sales.
But providing same-day delivery is a complex process. Can you actually deliver? Is it a viable strategy for your business? How costs effective is it? Are customers truly demanding same-day delivery? This article will answer these questions, but we should start with the foundation.
How Does Same-Day Delivery Work?
As the name suggests, same-day delivery is an express parcel delivery service on the same calendar day that an order was placed. However, all businesses have a cut-off time – the time by which an order must be placed in order for same-day delivery to be an option.
When it comes to the practice of online businesses, a majority set the cut-off time for 2 or 3 P.M. Thus, if a customer orders an item after these hours, the speediest option is generally delivery on the next business day.
What Do the Numbers Say Regarding Customer Behaviour?
Same-day delivery is relatively quickly becoming more of a necessity than a perk for eCommerce stores. Until recently it was primarily reserved for food delivery – like restaurants and groceries – but other retailers have started entering the market since 2021.
Same-day delivery (which is increasingly becoming equated with quick-commerce/q-commerce) increases customer satisfaction and can lower cart abandonment rates due to long wait times. In 2021, a survey conducted by Bizrate Insights found that 68% of customers would place an online order due to fast shipping.
Another survey by Bizrate Insight found that 24% of customers placed an order for same-day delivery from web-only stores in 2020, while 36% did the same in 2021. The same survey showed that 14% of customers placed a same-delivery order from a physical store in 2020, while 26% did the same in 2021.
These numbers clearly show that same-day delivery is growing in demand and even smaller retailers need to start thinking about providing this service. For further context, the same-day delivery market in the U.S. was worth $5.87 billion dollars in 2019. By 2024, it is predicted that the market will be worth $15.6 billion.
So, same-day delivery is something a good portion of online shoppers consider a significant benefit. As the trends show, this sentiment is likely going to spread, with same-day delivery becoming more of an expectation than a perk.
Yet, even with same-day delivery being something that can boost customer satisfaction when shopping online, is it always worth it? While the intuitive answer may be yes, the situation is not as clear-cut. Same-day delivery entails a lot of logistical challenges and increased operating costs, so online businesses, particularly smaller ones, should not rush into it head first.
The Challenges
Let's start with the costs, as there is truly no such thing as free shipping. Same-day delivery is significantly more expensive than overnight or 2-day delivery. 'Last mile delivery' – the journey of a parcel from a warehouse to a customer's address – comprises 53% of the overall cost of shipping.
If your business starts guaranteeing delivery within an hour or two, your shipping costs will substantially increase, in large part because of the last mile. Then, there are many issues with the execution of the delivery itself.
The last mile of a product's journey includes many stops for low-volume deliveries. You can easily imagine the challenges – in urban areas, a courier needs to make many stops while dealing with traffic congestion. In rural areas, the distance between delivery points takes up a lot of time.
And when the arrival of a package is guaranteed within a short time frame, every delay in the last mile supply chain causes further disruptions downstream. Thus, while same-day delivery is intended to increase customer satisfaction, it can have the opposite effects if it can't be accomplished in practice.
Naturally, there is also the challenge of who will handle the logistics. Most small- or medium-sized businesses do not have the in-house staff or equipment to handle same-day delivery. Same-day delivery necessitates an entire logistics operation, which most often means that you will hire a shipping company to take care of it for you.
Again, this brings us back to the costs. Hiring a company for same-day delivery will significantly increase the cost of shipping. Unless customers are willing to foot the bill for shipping (which is becoming increasingly rare) or you can integrate the price of shipping into the price of your products while remaining competitive, is offering same-day delivery really worth it?
Should You Offer Same-Day Delivery?
While same-day delivery may sound like a good idea to attract and retain customers, it is simply not a viable option for every business. Before you decide to offer this service, ask yourself:
Where Are Your Customers Located?
Same-day delivery costs (and shipping costs in general) can be lowered if your customers are clustered close together. So, if most of your packages need to be delivered to one metro area, that is a plus for offering same-day delivery. Your products will be traveling a short distance which reduces carrier costs and simplifies the logistics operations.
Conversely, if your customers are spaced out all along the U.S., same-day delivery starts becoming much less cost-effective. One option is to offer same-day delivery for areas where you have a high volume of orders, while not providing the services to more remote areas.
Who Will Pay for It?
Clearly, one of the main problems with same-day delivery services is the high shipping rates. As we've mentioned above, there are two practical solutions:
Integrating the cost of shipping into the cost of your products;
Having customers pay premiums for same-day delivery.
Option number one is certainly a risky proposition. Depending on how competitive your field is, even small increases in the price of your products can cause you to lose customers. While this option may be worth exploring, we would recommend you do a thorough analysis and in-depth testing before increasing your prices to cover the price of shipping.
Regarding option no. 2 – we stated that most customers are not willing to pay more for same-day delivery. Well, this is not the complete truth. In a survey carried out by Statista, 48% of respondents said that they were willing to pay for same-day delivery.
OK, so that's about half of your potential consumers. However, they were only willing to pay up to $10 for same-day delivery, which is not always enough to cover the extra shipping expenses. You can offer your customers a choice – those that are willing to pay more can get same-day delivery, while it is not the default solution.
Who Will Execute It?
Again, we need to stress that same-day delivery necessitates a complicated logistics operation. Yes, you can hire logistics companies to take care of it for you. Even then, you may need to have a chain of local carriers if your customers are dispersed nationwide. Naturally, this will impact your overall budget.
If you have plans to take care of delivery in-house, then the situation becomes exponentially more complex. While you can save money in the long run by running your own logistics operation, this is not a challenge that should be taken lightly. In general, only the largest business should consider doing their own fulfillment.
The Tech Online Businesses Must Incorporate
This may go without saying, but in case you do decide to offer same-day delivery to your consumers, it is highly recommended to integrate that into your eCommerce website. User experience is dependent on simplicity and customers expect to order, pay, schedule a delivery, and track it all from the same place.
This also means that there needs to be instant and direct communication between your website and your carriers. Automatization of this type is done by connecting the tools you use for order fulfillment with your online store. The tools are integrated through your website's application programming interface (API).
Simply put, there is no use in offering same-day delivery if the process from ordering to delivery is not automated.
Are You Looking for a Logistics Partner?
By now, you likely understand the complexities of offering same-day delivery. You need a partner. UNIVAL Logistics provides end-to-end logistics services and full API integration with your website's functionalities.
All the vehicles in our fleet are equipped with real-time tracking, so your customers (and you) can always know where your packages are. On top of that, we offer full-value insurance for high-value packages at premium rates.
If you need a partner to take care of your logistics needs or simply wish to inquire about our services, don't hesitate to contact us.