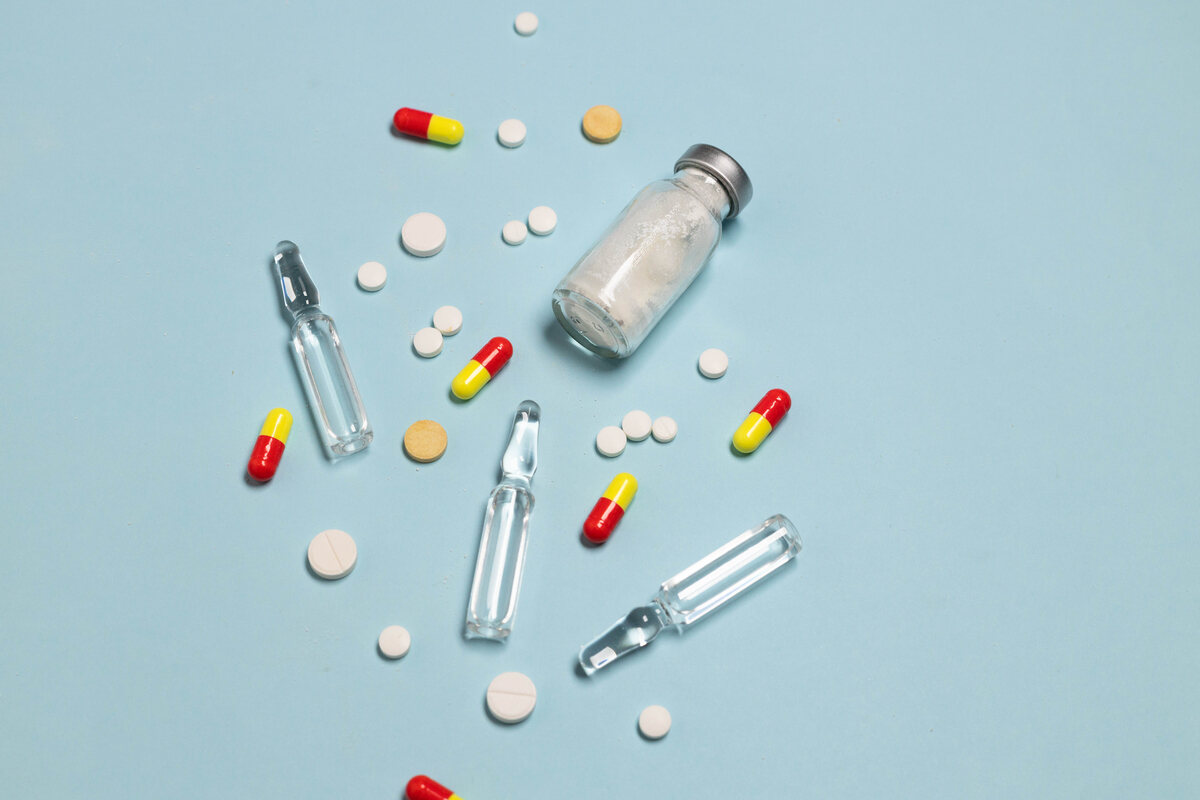 Shipping pharmaceuticals to pharmacies, clinics, medical companies, and hospitals can be complex, as it necessitates adhering to very strict rules and regulations. In order to ensure the safety of pharmaceutical products, precise procedures are mandated - with a focus on temperature control.
Minimal mistakes can cost a pharmaceutical company a large sum of money and endanger people's health. There are several essential facets of the medication supply chain process that ensure the pharmaceuticals are completely safe for use.
In this text, you will find out exactly what shipping pharmaceuticals looks like and what regulations must be followed. We will cover:
How to protect pharmaceuticals during shipping?
Cold chain logistics technology
Temperature ranges for pharmaceutical products
Pharmaceuticals shipping modes
What are the transport regulations?
Shipping Insurance
How To Protect Pharmaceuticals: the Basics of Pharma Logistics
According to the rules and regulations set by the FDA and WHO, proper handling of pharma products during transportation must be ensured to avoid any damage. We will expand on the rules that regulate transporting pharmaceuticals later on, but for now, let us mention the two major ones:
If the guidelines are followed and the supply chain is optimized according to the standards, the final product can be placed on the market. The most adequate way to optimize the supply chain is with pharmaceutical cold chain logistics. Below, you will gain insight into the most important aspects of the pharmaceutical shipping process.
Cold Chain Logistics Technology
The cold chain of transport involves the transport of pharmaceutical products using refrigerated trucks. Cold chain transportation of drugs includes manufacturing and packaging, shipment in refrigerated trucks, storage, and finally delivery and distribution of the drugs to the final destination. The cold chain must be carefully maintained throughout the entire process, from loading to unloading.
The goal of maintaining cold chain logistics is to preserve the quality of pharmaceutical products. To ensure their safety, most medicines must be kept at a controlled temperature. These trucks have their own cooling unit that runs independently and thus ensures the isolation of medicines from external factors. Also, the trucks must be regularly inspected and serviced so that there are no variations in temperature.
Other Industries Served By CCL
As an aside, cold chain logistics is not only limited to pharma shipping. The transportation of any temperature-sensitive and perishable items utilizes the same principles. The food industry is a prime example of how cold chain logistics is an essential part of everyday life.
The Temperature Range in Shipping Pharmaceutical Products
Proper packaging of medicines with controlled temperature is an important aspect of shipping pharmaceuticals. In this way, pharmaceutical products are protected from side effects. Truck drivers can monitor the temperature while transporting goods. There are exact temperature specifications that range from room temperature to freezing, depending on what pharmaceuticals are being transported.
The Five Primary Temperature Ranges
The five main temperature ranges in cold chain pharma logistics are:
Non-controlled ambient – ​​Temperature ranges from 29 to 33+ degrees Celsius, depending on location. Pharma products that are transferred at this temperature do not require a strictly specific temperature;
Controlled ambient – the temperature is usually set and is equivalent to room temperature, between 15 and 25 degrees Celsius;
Refrigerated – Medicines are stored and transported in refrigerated rooms at a temperature between 2 and 8 degrees Celsius;
Frozen – the temperature range is between -18 and -25 degrees Celsius. Injections are the most common pharmaceutical products stored at this temperature;
Deep-frozen – certain vaccines require very low temperatures, ranging from -25 to -30 degrees Celsius, and in specific cases can be even lower.
If pharmaceutical products are not stored in environments with adjusted temperatures, the composition of medications can change drastically and can harm patients. Also, uncontrolled transportation can lead to medical malpractice lawsuits and company failure.
Shipping Pharmaceuticals Modes
There are two major ways in which are pharmaceutical products delivered:
Active delivery solutions – this is known as the first type of temperature control for pharmaceutical transport. Pharmaceutical products are packaged in portable refrigerators called RAP or RKN units. This is considered a reliable method as it effectively maintains the temperature even though there is a minimal risk of power source failure;
Passive shipping solutions – imply the use of container refrigeration units (called a reefer container) with a specific temperature. There is no possibility of original supply, but pharmaceutical products are stored for a maximum of 4-5 days, so this transport is characteristic of shorter transits and is a much cheaper option.
What Are the Shipping Regulations?
Shipping regulations are an important consideration when shipping medicines. Failure to comply with measures and regulations can have a negative impact on the supply chain.
The Food and Drug Administration (FDA) and current Good Manufacturing Practices (cGMP) are two regulations that must be followed in order to comply with the standards for manufacturing, storing, and shipping pharmaceuticals.
Transportation records and documentation must be strictly maintained in order to gain insight into the entire procedure. The products transported and the temperature under which they are transported must be recorded.
Documentation is key when it comes to tracking the pharmaceutical delivery service. It refers to properly packaged goods and following all protocols. Some of the ways you can document your shipments are:
name and signature of the person transporting the goods;
photographing the shipment before packing;
photographing each phase of packaging;
taking photos of temperature measurements;
photographing driver's licenses;
photographing parcels during delivery.
Then, the vehicle equipment must be standardized and the trailer must be cleaned regularly to prevent product contamination.
Pharmaceutical products can be various chemicals, machinery, or liquids. Therefore, they are subject to legal procedures, given that there is special shipping pharmaceuticals policy and law.
Next, the shipping company must have the appropriate license. There are special conditions for acquiring licenses for shipping medications internationally that apply to all necessary work permits.
Shipping Insurance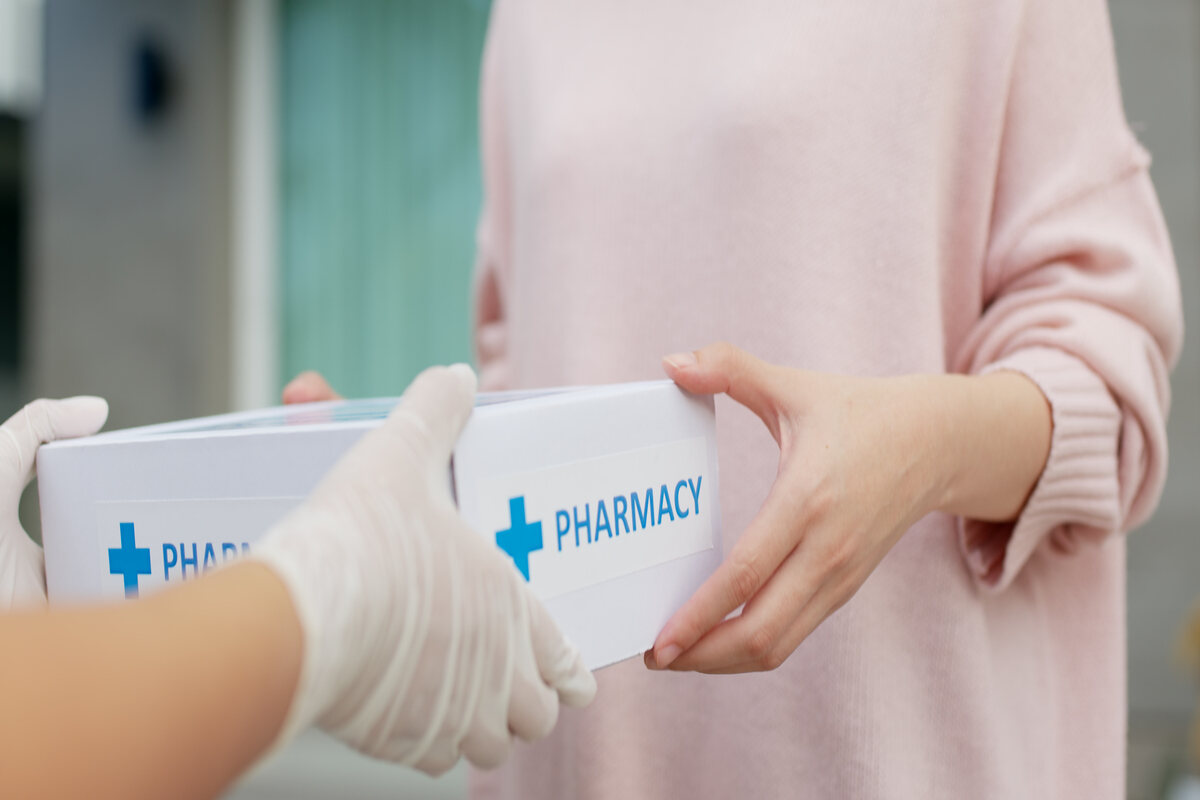 Another important aspect of shipping pharmaceuticals is shipping insurance. Shipping insurance is an important indicator that the drugs to be delivered will be in safe hands. If more people handle pharmaceuticals, the chances of the package being damaged or lost are much higher.
Therefore, third-party insurance effectively reduces risks by offering cost-effective delivery insurance. In this way, you are protected no matter what, because the medicines themselves are highly protected. Not all packages are the same, so certain packages require additional special protection.
Some of the features of private insurance policies include:
$100,000 international insurance limits;
$150,000 for domestic insurance limits;
Risk coverage for damaged goods;
Professional packaging;
Quick payment for claims;
Low premium charges compared to merchandise in transit;
Regulated liability for the carriers;
Simple invoicing for the clients;
When transporting valuable goods such as pharmaceuticals and medical equipment, but also jewelry, arts, and electronics, you will want your goods to be safe and fully covered by your insurance policy.
Choose Unique Logistics Solutions!
Unival Logistics has built an enormous network of locations where it offers unique pharma logistics solutions. You want a serious logistics company that will reliably send your package wherever you need them. We take care of the transit and assume all the risks.
Whether you want to transport medical equipment, precious jewelry, or art, Unival Logistics provides offers safe shipping. Your packages will be delivered on time and securely, and you can take out full-value insurance even for high-value goods. On top of that, you will save on shipping and our professional staff will ensure your package is handled with care.
Contact us to get more information about shipping pharmaceuticals and the entire logistics process.