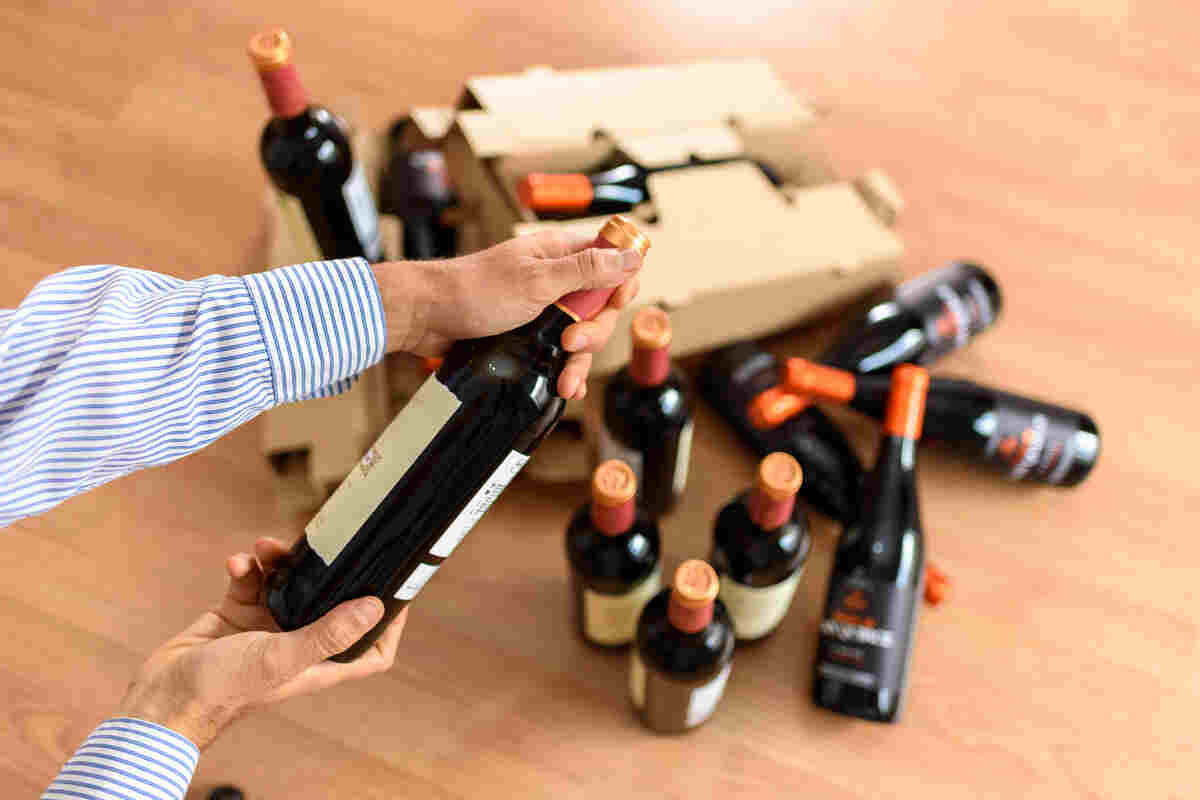 Shipping alcohol to customers can come with its fair share of challenges and regulations you need to conquer before packing the bottles. And when it comes to luxurious and valuable drinks, such as wine, making sure the shipment goes smoothly is imperative if you want to avoid a headache. So, how do you do it correctly?
Whether you are shipping wine to customers in your state or sending the package overseas, there is a process you need to follow. We will explain exactly what the rules are so you can rest assured the receiver gets their order without any issues. Keep your customers happy and your job stress-free - let us explain the entire wine shipping process.
Legal Considerations for Wine Transport
It's important to be aware of the legal requirements for shipping wine, including state and federal laws, to ensure that your shipment is compliant and arrives safely at its destination.
State Laws
In the United States, each state has its own laws regarding the shipment of wine, and it is essential to be aware of these laws before shipping wine. Some states prohibit direct-to-consumer wine shipments altogether, while others allow it only under certain conditions.
According to the Wine Institute, direct-to-consumer wine shipping is prohibited in Utah, Arkansas, Mississippi, Delaware, and Rhode Island. In Alaska, Minnesota, Florida, and Washington D.C., shipping wine to customers is open but limited, and in the remaining states a permit is required. The exact rules and regulations will depend on the state in question, so make sure to do your research.
Federal Regulations
In addition to state laws, there are also federal regulations that must be taken into account when shipping wine. The Federal Alcohol Administration Act (FAA) regulates the production and sale of alcohol, including wine. It requires that all wine shipments be labeled with certain information, such as the alcohol content and the name and address of the producer or importer. The FAA also requires that all wine shipments be transported by a licensed carrier.
Licenses and Permits
When shipping alcohol, it's crucial to obtain the necessary licenses and permits to avoid fines and legal action. Depending on the state and the type of wine being shipped, a direct-to-consumer shipping license or an out-of-state shipper's permit may be required.
A direct-to-consumer shipping license allows wineries and retailers to ship wine directly to consumers in states where such shipments are allowed. The requirements for obtaining this license vary by state and may include fees, taxes, and other paperwork.
An out-of-state shipper's permit, on the other hand, allows licensed retailers and distributors to ship wine to consumers in states where direct shipments are not allowed. This permit is typically required by states that have reciprocal shipping agreements with other states.
So, research the requirements for licenses and permits in the destination state and obtain them before shipping your wine.
International Wine Shipments
Can you ship alcohol internationally? Yes, but remember that domestic alcohol shipping is generally simpler and more straightforward than international shipping. There are usually fewer documents required for domestic shipments, and transportation logistics are often more familiar.
First and foremost, you need to research the requirements and restrictions for alcohol import in the destination country. For example, importing alcohol is completely prohibited in certain countries. Also, take the time to find out if you need to pay taxes and duties for the shipment.
Customs Regulations and Tariffs
One of the biggest differences between domestic and international wine shipping is the need to comply with customs regulations and tariffs. Each country has its own set of regulations regarding the importation of alcohol, so you need to research these regulations thoroughly before shipping your wine.
Customs regulations may include requirements for labeling, packaging, and documentation. For example, some countries require that wine shipments include a certificate of origin or a health certificate, while others may require specific labeling or packaging materials. In addition, many countries impose tariffs on imported wine, which can add to the overall cost of shipping.
Additional Advice for International Wine Shipments
Here are some tips to help ensure safe package delivery when shipping internationally:
Research customs regulations and tariffs thoroughly before shipping.
Use appropriate packaging materials, such as specialized shipping boxes or crates.
Consider climate-controlled shipping options to maintain the proper temperature and humidity levels.
Choose the best shipping route and method based on your needs and budget.
Wine Packaging for Transport
Wine bottles are fragile and can break easily, so it is vital to use packaging materials that provide adequate protection. Here are some commonly used packaging materials for shipping wine:
Styrofoam shippers – specially designed shipping boxes lined with molded Styrofoam to protect the wine bottles from damage.
Cardboard boxes – standard shipping boxes that can be used for shipping wine. However, it is essential to choose boxes that are the right size and shape for the wine bottles to prevent them from moving around during transportation.
Wooden crates – sturdier and provide better protection than cardboard boxes, but they are also more expensive.
Air cushions – inflatable plastic cushions that can be placed in the shipping box to provide additional cushioning.
Labeling Requirements
In addition to choosing the right packaging materials, you also need to label your wine shipments properly. Labeling requirements may vary depending on the destination country and the shipping company, so check the specific requirements before shipping your wine bottles.
These are some standard labeling requirements for shipping wine:
Alcohol content: The alcohol content of the wine must be clearly indicated on the label.
Country of origin: The country of origin of the wine must be indicated on the label.
Health warnings: Some countries require health warnings or other information about the potential health risks of consuming alcohol.
Importer information: The name and address of the importer may be required on the label.
Choosing the Right Wine Courier
Last but not least, one of the main best practices for eCommerce shipping of wine is choosing the right courier. There are several factors to consider when picking a wine courier, such as experience, reputation, shipping options, and cost.
Look for wine shippers that offer a range of shipping options to meet your specific needs, including temperature-controlled shipping and insurance options. Also, consider the courier's transit times and delivery options, such as door-to-door delivery or delivery to a local pickup point. To ensure that you are getting the best value for your money, compare quotes from several couriers before deciding.
And if you want to be 100% sure that your wine delivery will be safe, secure and damage-free, we recommend getting full-value shipping insurance. This way, you will have total peace of mind when wine bottle shipping.