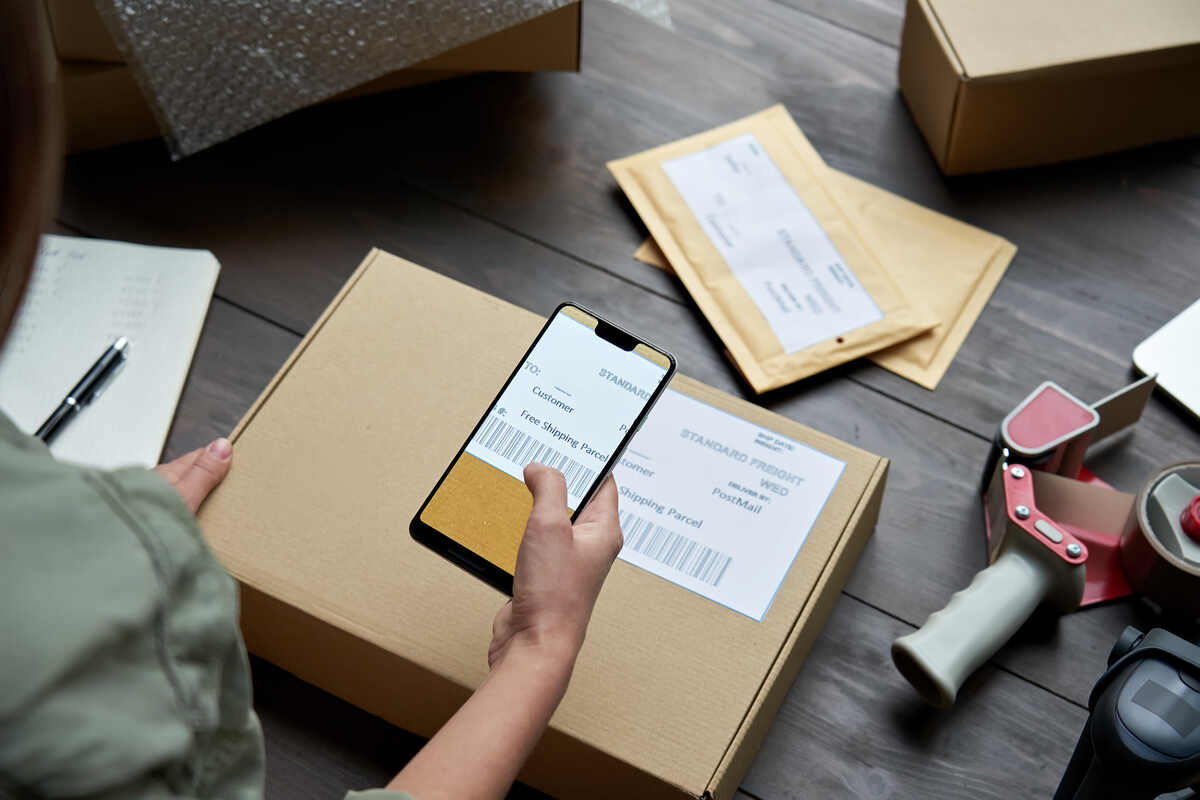 Every eCommerce business owner knows that shipping is the essence of their company. While the products attract customers, it is shipping that makes or breaks an online purchase. So, if you just started your online business and think that good marketing and quality products are enough for success, think twice. Standard shipping is a base for any eCommerce company, but it shouldn't be the only option for your consumers.
There are studies that show more than 60% of online shoppers choose the brand according to their shipping options. Some online retailers can get away with very long delivery time frames, but those companies offer low-cost, low-quality goods. If you want to stand out from that crowd, you need to know what kind of message your shipping options send to your customers.
Knowing that there is information scattered around the internet, we created this thorough (yet concise) guide on standard shipping. Our goal is to get you started learning about shipping options and your customers' expectations.
What is Standard Shipping?
Standard shipping is the baseline shipping option that every online business offers to their shoppers as a low-cost choice. It is what you could call economy or regular shipping, which takes longer and cost less than all other shipping methods. Standard shipping is the bare minimum an eCommerce company has to afford to even be in business.
Most major carriers offer different delivery times and costs for regular shipping depending on the weight of the package. The good idea is to pre-weigh all your products and count in the packaging materials. This way, you will be able to calculate the cost even before a customer has made an order. Additionally, in case you don't offer flat rate shipping - knowing the exact weight of the ordered bundle will tell your customers the actual price right there, at checkout.
Standard Shipping Costs
Shipping costs, even using the standard shipping method, will ultimately depend on the size and weight of your package and the distance it has to travel to its destination. Different carriers have varying fees, but all share the fact that standard shipping is the most affordable option and the slowest one, too.
Moreover, some major carriers offer different deals for lighter and heavier packages. For example, you can get free packaging or lower rates for lighter bundles, or it could take a delivery day or two more for heavier packages. It all depends on your preferred carrier and their shipping method.
If you send a 2-pound package from New York to Los Angeles by a standard shipping method you could pay between $6-$15. Standard shipping cost for bigger packages weighing up to 10 pounds goes to $30.
To compare, you can ship the same package from New York to Los Angeles using a different shipping method and pay more than $100. This is because other shipping methods imply shorter delivery times.
How Long Does Standard Shipping Take?
Standard shipping is all about affordability and not about urgency. You should note this when offering it to your customers as a sole option. It usually takes 3-5 business days for a package to arrive, and even more for international shipping.
Another synonym for standard shipping is ground shipping service, and it is called that because the bundle usually travels on the ground. The package does not leave a van or a truck, especially when you ship it domestically.
The smallest number of delivery days for a standard domestic shipment is two days and only when you send it to a nearby location. Standard international shipping takes even longer depending on the country, but the package will not arrive at its final destination in less than five business days.
For the sake of your company's reputation, you want those delivery dates as close to ordering dates as possible. A good idea would be to offer flat rates, or even free shipping, for standard shipping but add other shipping options for customers in a hurry.
International Standard Shipping
While the term ground shipping is used for standard domestic shipments, the same does not apply to international shipping. Apart from Canada, international shipments go on ships or airplanes to and from the US. In the case of standard shipping, packages travel across the ocean by enormous cargo ships.
Depending on the size and content, it takes not more than two weeks for a bundle to arrive from the US to Canada with the standard shipping option. Since the packages crossing the border have to go through customs, they need a day or two more than those sent domestically. Still, it can take less time to ship a package from Toronto to New York can take less time than from LA to New York.
Shipping to Europe and Asia is a bit more complicated, as the packages can spend weeks on cargo ships and spend some time stuck in customs. That is why a standard shipment to China can take up to a few weeks.
Not to mention that there is a much higher chance of damage or lost packages during the standard international shipping. This implies that you should always pay for insurance in case of some misfortune. Most carriers have freight insurance, but you should check the coverage details, as it might not cover the value of what you are sending.
Tracking Service and Standard Shipping
Tracking a shipment is beginning to be a non-negotiable condition when choosing a carrier. Most of them offer a full tracking service in the standard shipping deal, so both you and your customer can check the point in the shipping process. Tracking a shipment should be attached to a shipment confirmation email, so your customer service lines stay open for other inquiries.
To conclude, even with standard shipping and especially for international shipments, you should offer tracking service to your customers. Not only that it builds a strong relationship between your products and the customers, but it also increases the productivity of your costumes service and sales team.
Is Expedited Shipping Better?
Expedite shipping can slice the delivery time in half, but it is also twice as costly. Those packages travel by air, or in trucks that don't make major stops until the delivery is ended. Offering expedited shipping to your customers could make financial sense, but it is up to you to calculate the terms.
Some shipping companies offer tracking services only for expedited shipping. Additionally, this delivery method with some carriers takes as much as standard shipping in others - so check the competition before deciding on a carrier.
This shipping method can be of help with international shipping when you don't want to wait a month for delivery. If, however, urgency is at stake, expedited shipping will not be of help, as it is not in any form overnight or express delivery.
What Shipping Should You Offer to Your Customers?
Standard shipping shouldn't be the one and only option for your customers. Instead, try putting economy shipping as a baseline and add faster shipping for those who are willing to pay. This way, you can offer flat rates for standard shipping and even free shipping for the exceeded amount. There are many options you can play with and see what fits your customers' needs, but one thing is for sure - offering just the standard shipping method isn't enough.
Standard Shipping and Valuable Goods
Unival Logistics has a unique focus on shipping valuable goods, and you might wonder how safe is it to send money, rare artifacts, or other expensive items using this method of delivery. We would say that it depends on the insurance coverage - if it covers the item's financial value, you should choose whichever way you deem appropriate.
Of course, it is always better to ship expensive items using a faster method because the less time it spends in the shipping process, the less likely is it that the misfortune could happen. If you would like to know more about your high-value products' fast and safe shipping, visit our website or call us today: 213-368-3444.