What is the best way to send a watch? Safely! Luxury watches are not just timekeeping devices; they are cherished pieces of craftsmanship and value. So, it's only natural that the process of shipping these high-value timepieces also demands meticulous care and attention.
In this blog post, we'll guide you step-by-step through how to ship a watch, ensuring its safe and secure delivery. You'll learn about the dos and don'ts of watch shipping, the right packaging materials to use, the best shipping method to choose, the importance of insurance, and much more.
Whether you're a watch owner, seller, or buyer, you'll have all the information and tips to ship your luxury watch successfully by the end of this article.
Understanding the Importance of Proper Packaging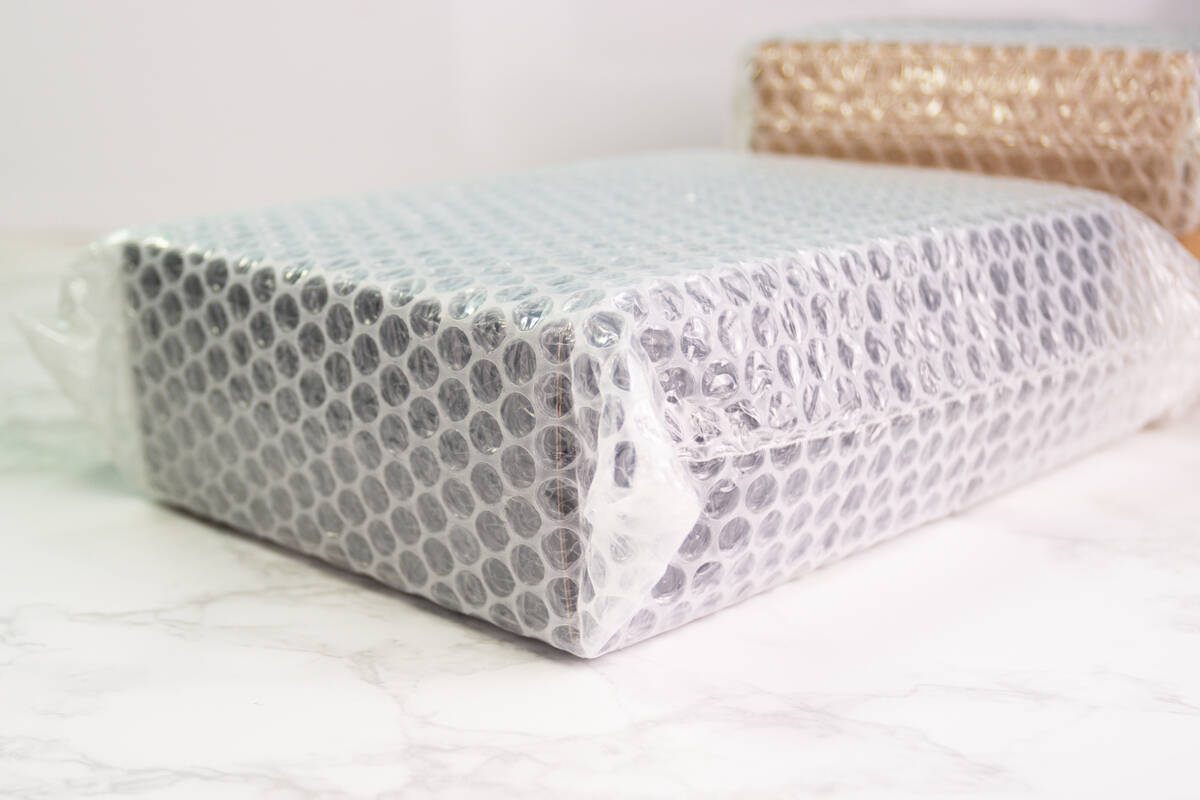 This timepiece not only tells the time but also exudes class, sophistication, and elegance. The beauty and intricacy of luxury watches are undeniable. But what happens when you need to ship your watch, whether you're sending it for servicing, selling, or buying it?
It can be daunting, given that you don't want to risk damaging or losing your prized possession while in transit. So, how to ship a watch and ensure it reaches its destination safely? Well, it all starts with the right packaging.
Think of it as preparing a VIP for a journey. After all, your luxury watch deserves the utmost care.
1. Gather Your Materials
Ever wondered how to ship a watch without the drama? We've got the answers! Just like when shipping any delicate luxury items or simply fragile items, the secret of how to ship a watch safely lies in having the right packing materials at hand:
Bubble wrap: Provide a cushion, such as bubble foil or wrap, to protect against impacts.
Sturdy box: Use a box that is slightly larger than the watch case.
Tape: Secure all openings with high-quality tape.
Shipping labels: Clearly indicate the destination address.
2. Wrap the Watch Securely
Wondering "How do I package a watch for delivery"? If you've got all the necessary materials ready, simply wrap the luxury watch and any other contents in bubble wrap, ensuring all sides are adequately covered. Pay special attention to the watch face and delicate components. The goal is to create a protective layer that absorbs shocks during transit.
3. Place in a Sturdy Box
Place the wrapped watch in a sturdy, appropriately sized box. Use additional bubble wrap or padding to fill empty spaces, preventing movement within the box.
4. Seal the Box
Seal the box securely with tape, reinforcing all seams. Double-check for any weak points in the packaging.
Choosing the Right Shipping Service
Now that you've cocooned your watch like a pro, the burning question is: How to ship a watch without breaking a sweat on the logistics front? By partnering wisely.
Selecting the right shipping service is crucial to ensure the successful delivery of your luxury watch. So, do your homework on the delivery service of your choice.
5. Research Shipping Carriers
Explore reputable shipping carriers that specialize in handling high-value items – take a look at their reputations, feedback, and personal experiences from other users, etc. Look for carriers that offer insurance coverage for expensive watches.
Although everyone prefers a cost-friendly shipping process, keep in mind that the cheapest service option may not always be the best.
6. Consider a Courier Service
Consider using a specialized courier service for added security. These services often provide a higher level of attention and care for valuable shipments.
7. Evaluate Shipping Options
What is the best courier for shipping watches? The best shipping option will depend on your specific needs and preferences. Consider factors such as speed, tracking capabilities, and insurance coverage. Some carriers may offer expedited services specifically designed for high-value items.
On the other hand, some services prioritize speed over security, which could ultimately affect your watch's safety. Weigh in the distance of the shipment, the value of the watch, and the estimated delivery date to make an informed decision when shipping luxury watches.
8. Choose the Best Shipping Method for Your Watch
Several shipping methods will suit different shipping needs, primarily based on cost, speed, and security. The best options to use when shipping a watch include:
Overnight Express: Ideal for urgent delivery, this option promises speedy delivery, although it can be expensive.
Ground Shipping: A more affordable option, with delivery times that are reasonably predictable.
Priority Mail: This shipping method provides an affordable and quick delivery service, with delivery times also being reasonably predictable.
Regardless of the option you select, make sure your watch is appropriately packaged according to the delivery service requirements.
Navigating Domestic and International Shipping Services
Whether shipping domestically or internationally, understanding the nuances of each process is essential if you want to know how to ship a watch the right way.
On that note...
8. Understand Domestic Shipping Regulations
For domestic shipping, familiarize yourself with the regulations and requirements of the chosen carrier. Factor in shipping costs and delivery times.
9. Research Destination Country Regulations
When shipping internationally, research the regulations and customs requirements of the destination country. Provide all essential shipping details to avoid delays at customs.
10. Factor in Shipping Costs
Factor in the cost of shipping, including any customs duties or taxes applicable to international shipments. Transparently communicate the shipping rates to the recipient if necessary.
Ensuring Extra Protection with Insurance
When you're shipping a luxury watch, even the slightest damage or loss can lead to significant financial losses.
Adding insurance to the shipment is a crucial step to guarantee maximum protection, providing peace of mind in case of unforeseen events when shipping luxury watches or any other expensive items.
11. Opt for Additional Shipping Insurance
While most carriers offer basic insurance coverage, consider opting for additional shipping insurance to cover the full value of your luxury watch. This extra layer of protection can be invaluable in the event of loss, theft, or damage during transit.
12. Use Shipping Software Companies
Explore shipping software companies that offer advanced tracking and monitoring services. These tools can provide real-time updates on the location and condition of your shipment. However, most famous shipping companies have this option.
And Last but Not Least Important...
So, you've wrapped up your watch like an MVP, kissed it goodbye, and shipped it off into the great unknown. But hold on – the journey doesn't end when you say farewell to your watch!
The tale of how to ship a watch doesn't come to a close until that package is safely cradled in the arms of its recipient.
13. Communicate with the recipient
After shipping your luxury watch, send the recipient an email or message outlining all the details of the shipment. Include details such as the tracking number, the expected delivery date, the delivery service, and the package's contents.
This way, the recipient can track the package and be prepared to receive it when it arrives. Also, ensure that you're available to answer any queries and provide any necessary information that the recipient may need.
Now You Know How to Ship a Watch! So, safeguard Your Timepiece with Care
Shipping a luxury watch requires a delicate balance of attention, expertise, and the right resources. By understanding the nuances of proper packaging, choosing the right shipping service, navigating domestic and international shipping, and ensuring extra protection with insurance, you can safeguard your valuable timepiece throughout its delivery journey.
Remember, the key to the old-age question of how to ship a watch safely is to treat the shipment as a unique and precious voyage, ensuring it reaches its destination in impeccable condition. After all, when shipping luxury watches, the journey is just as important as the destination.
At UNIVAL Logistics, we know all about the challenges that come with shipping prized possessions such as luxury watches. Dive into our secure, from-start-to-finish shipping solutions paired with comprehensive insurance coverage for that extra peace of mind.
Get in touch to learn more about our services and discover how we can empower you to ship your valuables with absolute confidence. Ship with care, and let your timepiece arrive safe, sound, and in style. Safe travels and happy shipping!
Any More Questions on How to Ship a Watch?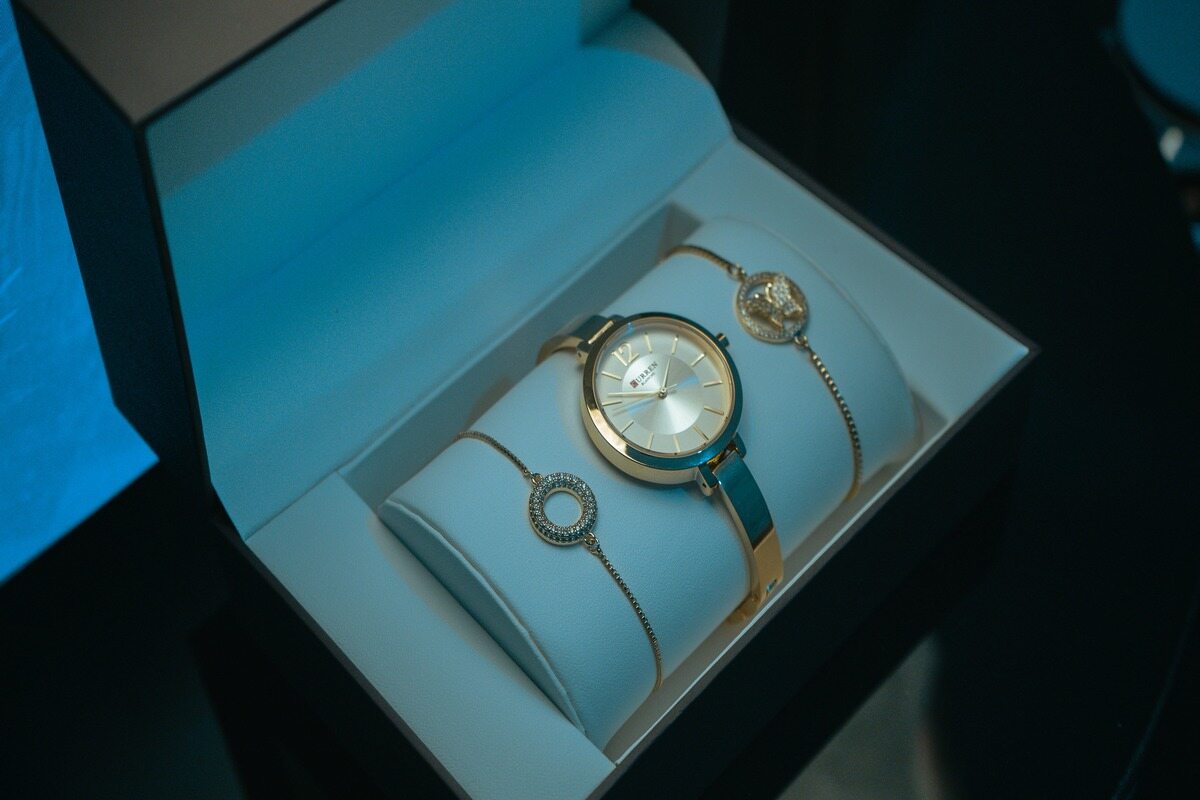 Here's an FAQ roundup.
Which Courier Is Best for Expensive Items?
When it comes to shipping expensive, delicate items, couriers such as FedEx, UPS, and specialized services like Brinks Global or Malca-Amit are often recommended, as they offer reliable services with insurance options tailored for high-value shipments.
Is DHL Good for Shipping Luxury Watches?
Yes, DHL is a reputable courier service known for its global network and efficient shipping services. Many individuals and businesses use DHL for shipping luxury watches, especially for international shipments. Remember to choose the appropriate shipping options and insurance coverage for valuable items.
Is Hermes Better Than DHL?
The choice between Hermes and DHL depends on factors such as the destination, shipping speed, and specific services required. DHL is often preferred for international shipping and handling valuable items, while Hermes might be suitable for domestic shipments. Compare their services, costs, and customer reviews to determine the best fit for your needs.
What Is the Cheapest Shipping Courier?
The cost of shipping varies depending on factors like the destination, package size, and delivery speed. Services like USPS (United States Postal Service) and local postal services in other countries often offer cost-effective options. However, keep in mind that choosing the cheapest option may mean sacrificing certain features like speed or tracking. It's essential to balance cost with your specific shipping requirements.