on Fri, Oct 20th 2017, 17:45
Take the Mystery Out of Package Tracking
Package tracking is nonnegotiable when shipping high value items. Earlier tracking systems would only notify the shipping company with updates. To ensure timely delivery and customer satisfaction, both shippers and carriers need to know where a parcel is at each point in the shipping process. Consequently, highly sophisticated tracking systems have become a standard, offering more detailed tracking information to all parties involved.
Understanding package tracking and which carriers to trust can do more than just provide peace of mind when shipping, it can help you minimize the risk of losing your next shipment.
How Package Tracking Works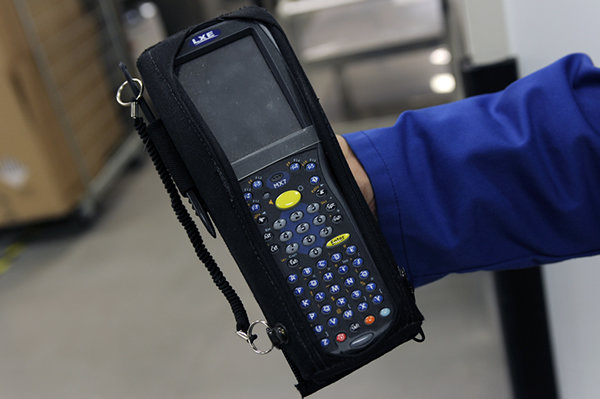 Parcel tracking has eliminated much of the guesswork in shipping and given a higher level of security to the shipper by alleviating much of the anxiety around shipping. Both parties involved can know the status of a shipment for the duration of the process.
Courier package tracking systems employ what is known as a barcode system to track packages. The barcode is scanned at every point in the shipping process, which immediately updates the system so the package can be tracked in real time.
This system helps mitigate the chances of a package being lost, as carriers receive an update at each touch point, making it easy to figure out if and where a shipment is misplaced. UNIVAL's trained professionals provide a single point of contact. If our customers every have a question or concern, they can skip the phone tree and get the information they need with a single call.
Best Handling Practices
While a barcode system is very efficient, it is far from perfect. To ensure that your packages are delivered safely and on time, there are some shipping best practices that should be followed each time you entrust your precious cargo to a carrier.
Ship with a trusted and experienced carrier
Purchase shipping insurance from a reliable provider.
Track your shipment regularly to ensure on-time delivery
Report missing and/or lost items by filing a claim as soon as possible
Choosing a Reliable Carrier with a Trusted Tracking System
Most tracking systems provide tracking updates at limited points along the route of shipment. Packages are scanned as they are accepted into a facility and when they are reloaded onto transit. These touch points are the only opportunity for the shipper to know the location of their package.
When shipping higher value items, this limited knowledge might not be good enough. Some third party companies have electronic tracking systems enabled on their fleets, meaning that shippers can follow the entire route of their package from origin to delivery.
This level of transparency is ideal for high-value items and customers that demand frequent and real-time updates on their shipments.
Shipping with UNIVAL
Time tested companies like UNIVAL Logistics take all of the mystery and doubt out of shipping. UNIVAL provides real-time updates around the clock on all items shipped through a reliable system. Compared to other companies that update their tracking system periodically, UNIVAL customers have 24/7 access to information on the status of their shipments. Not to mention, UNIVAL provides each customer with a designated customer service representative, so any issues can be resolved quickly and efficiently.
Contact UNIVAL call (213) 368-3444 and ship with the confidence that only a 14-year old company can provide.