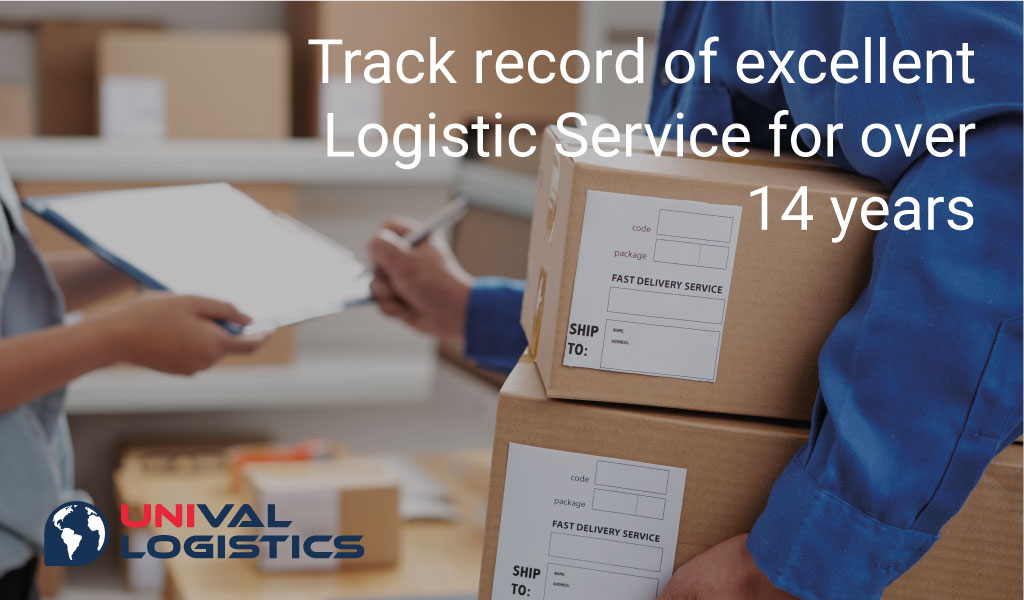 Logistics can refer to a wide range of activities in a business context. Most often, it is used to refer to coordinating the movement and transportation of goods to customers. But a professional logistics service entails so much more in practice.
Most businesses that sell products need to contract a third party to take care of their logistics needs at some point in their growth. If you are a supplier or manufacturer of high-value products, it is extremely important for you to have a clear understanding of the impact that professional logistics services are capable of creating on your business.
Logistics companies are in a position to make your life easy while you are engaged with day-to-day business operations. And that is what will be discussed in this article – what a logistics service is, the three common types of logistics services, and how you can find a logistics company that can meet the needs of your business.
What Are Logistics Services?
Many steps are in between the moment that a product is finished and the time that it arrives in the hands of a customer. All of the steps that enable a product to reach the end consumer, including transportation from the producer to a warehouse, order fulfillment, and delivery, can be broadly classified as logistics services.
For example, let us say that you just started selling hand-crafted items online. In the initial stages, you will likely take orders personally and mail them to your customers. At this point, you are using the shipping services of the Post Office or a private carrier.
As your business expands, you no longer have the time to ship the items personally and shipping orders one by one starts eating into your profits. So you start sending your orders through professional carriers and you are using multiple carriers on a daily basis.
Your business continues growing, so you try to sign a contract with a single shipping provider to take care of all of your shipping needs. However, you are now delivering farther away (or even internationally), so some packages need to go through multiple carriers, and you also need storage for items that do not sell as soon as they are manufactured.
At this point, it becomes very difficult to manage where your items are going to and from, which routes they will travel, where they will be stored, when they will arrive, etc. This is precisely the problem logistics services are intended to solve – you hire a logistics company, tell them where your goods need to be, and they take care of the how.
The Purpose of Logistics Services and Supply Chain Management
Logistics services optimize the manner in which your items are delivered. From your manufacturing facility or a warehouse, your items need to travel via truck, plane, or ship to a retailer or a local postal carrier that will deliver the items to your customers.
Finding the best routes for your goods to travel and arrive on time necessitates a lot of coordination. Inclement weather may slow down or even completely shut down one route. The logistics company you hire will reroute the vehicle carrying your goods, track your packages, and inform you of potential delays.
Then, your order may not be enough to fill an entire truck. In such cases, you may need to wait until the truck is full, causing delays, or pay a much steeper price for your items to be delivered. A logistics company can combine your order with another customer's, thus delivering your goods without any delays or an increase in the price.
Delivery trucks may break down or items may be delayed at customs. The logistics company is there to make sure any issues are dealt with efficiently and that the transportation process is not disrupted.
The role of logistics services is to manage and oversee all aspects of the transportation, warehousing, and delivery process.
The Three Types of Services
There are many options to choose from and choices to make in the entire supply chain management process, but logistics services can be broadly differentiated into 3 categories:
Freight Forwarding
Freight forwarding is the process of transporting goods from their port of origin (e.g. the manufacturer) to a fulfillment center (the storage facility from where orders are processed and shipped to the end customer). It includes organizing the transportation of goods to a storage facility.
Domestic freight forwarding is usually done by trucks, rail, or air. International freight is mostly transported by container ships. Logistics services for international freight forwarding are more complex and include more bureaucracy and multi-modal forms of transport.
Warehousing and Inventory Management
Goods are typically stored in fulfillment centers for short periods of time before they are sent to the end customer. Logistics service providers manage the warehousing process for their client's goods, regardless of whether they own their own warehouses or use those of other companies.
Courier Delivery
The final step in the transportation process is delivering your goods to the end customer. Courier shipping is an essential part of logistics services, and a professional logistics service provider will make sure your packages are delivered on time and to the right person.
Partner with a Logistics Company that Will Meet Your Needs
Handling logistics operations can be overwhelming, particularly if you are running a fast-growing business. Unival Logistics is the logistics company that can take care of all your transportation and delivery needs. We have over 18 years of experience which allows us to guarantee that your packages will be delivered to your customers on time and undamaged.
You will be provided with end-to-end shipping solutions, package tracking, API integration, and full-value insurance at premium rates, even for high-value goods. Partner with Unival and you can focus on running your business, while we take care of the logistics aspects.
Contact us to talk to one of our service representatives to answer any questions you may have.