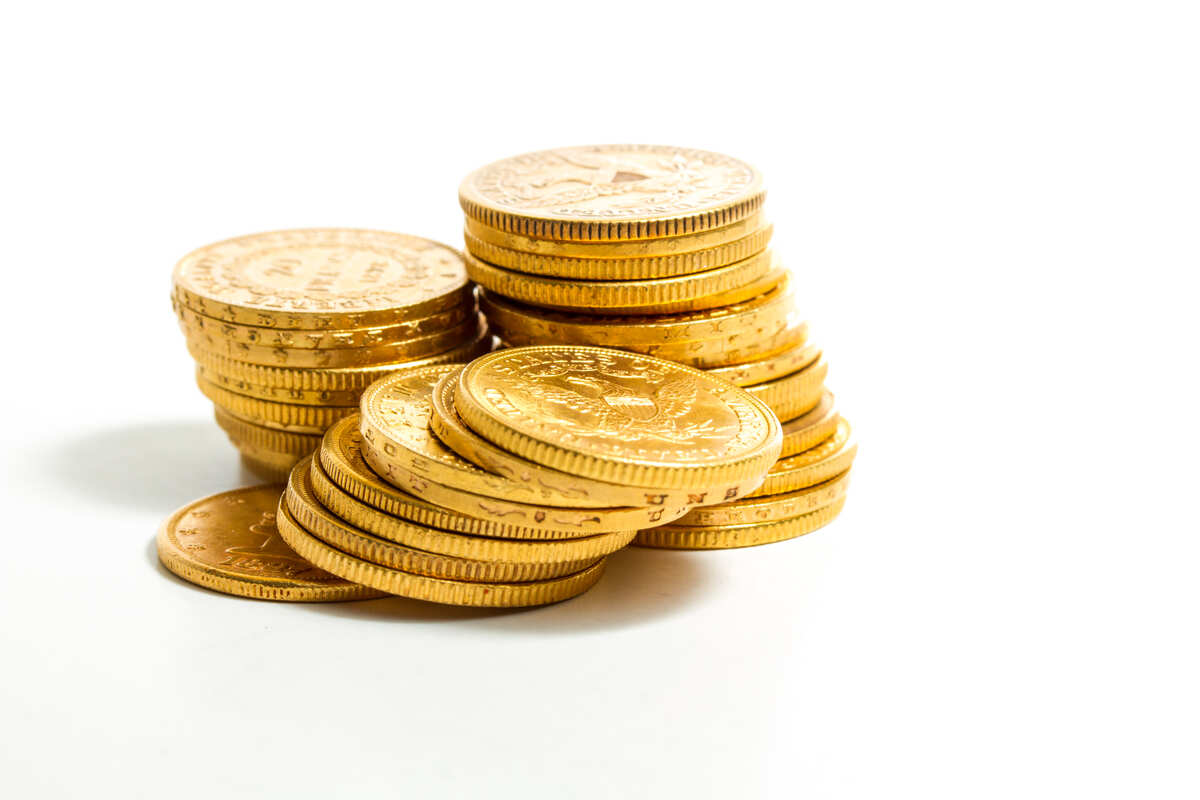 Shipping a few low-value coins every now and again may seem relatively simple. And in essence, it is. But when you are a regular shipper, particularly if you are dealing in expensive collectibles, you need to understand how to ship coins so that they are always as safe as possible and that you are protected from any loss or damage.
In this article, we will explain what the best way to ship coins is, be it gold coins, silver coins, or any other coins of numismatic value. You will understand what the best way to pack coins for sending and moving is, how to choose the right carrier, and what the potential issues could be. However, it all starts with the golden rule of coin shipping – taking out coin shipping insurance.
The Golden Rule: Get Coin Shipping Insurance
Yes, insurance is one of those things you rarely need, but when you do need it, it can be a lifeline. Particularly so if shipping coins to customers is part of your business model – going without coin shipping insurance is inviting financial distress. However, there is more than one type of insurance, so this is something that needs to be discussed.
Declared Value
When you are searching for options on how to ship coins and protect yourself, the automatic liability that most carriers provide in accordance with the declared value of your shipment is one potential solution. Yet, declared value is typically a good solution only if you are shipping coins of lower worth.
For example, most major carriers automatically set the declared value at $100, unless you specify otherwise. That means that your coins are secured up to that amount. You always have the option to set a higher declared value, up to the maxim amount that the carrier's policies allow.
Is a High Declared Value Sufficient for Protecting Coins During Shipping?
Typically, for any business that ships coins regularly or for individual shippers sending high-value items, it is not advisable to rely only on the declared value of your shipment. There are several reasons:
A higher declared value significantly increases your shipping rates.
The upper limits of declared value may be lower than what you need. A common maximum declared value for a package is $50,000.
Declared value does not expand the terms and conditions of the bill of lading, i.e. you do not get an expanded insurance policy covering different scenarios when you declare a higher value for your items.
Limited Liability for Different Scenarios of Loss or Damage

The declared value of your package protects you in very specific situations, in accordance with your carrier's policy. Most major carriers' policies have numerous exemptions for when they cannot be held liable for the damage to or loss of your package. And some of those exemptions are common occurrences, such as:
Natural disasters
Wars or insurrections
Civil disturbances
Seizures by government agencies
Damage due to improper packaging
Thus, for example, if your shipment was lost due to inclement weather, or rioters looted the truck carrying your package, or the carrier ascertains that your coins were scrapped because you did not package them properly, you will not get any money back.
In short, you need to prove that the carrier was at fault for the loss or damage to get reimbursed. And that claims process can be long and arduous, even in the cases when you do manage to prove the carrier's liability.
Are There Any Better Options?
Yes. Declared value is not the same as shipping insurance, so most major carriers also provide you with the option of taking out additional coin shipping insurance. However, because they are not specialized insurance companies dealing in high-value insurance coverage, their insurance may have many of the same drawbacks of declared value.
First, the cost of taking out insurance with most carriers is rather steep. Then, the limitations that apply to declared value coverage are expanded, but not necessarily fully – you may be covered in more scenarios but in all, in accordance with the insurance policy, and the upper-value limit may be increased but not to the amount you need.
Thus, the best way of protecting coins during shipping is by taking out third-party insurance. Specialized shipping insurance companies typically charge lower rates for taking out insurance for high-value items, have higher maximum coverage, and provide reimbursement in all scenarios, regardless of the reason for loss or damage.
How To Pack Coins
So, how to ship coins safely? The golden rule is taking out specialized third-party insurance. However, there are a few more security measures you can take that will barely cost you anything; namely, packaging your coins properly. Thus, how to pack coins safely?
Protecting the Coins before Packing
If you are a collector or sell or buy expensive coins, you are familiar with the Mylar flip. Every coin that is packaged for sending should be secured by a coin flip. There is no reason not to – they are very cheap and protect your coin from moving and rattling in the box (as well as allowing them to be stored safely long-term).
Similarly, put the coins you are shipping into a corrugated cardboard adhesive mailer. Like the Mylar flip, the mailers cost next to nothing and protect your coins from damage. Even low-value coins should be put into a Mylar flip and then a corrugated mailer.
Even if you do not think this extra security step is worth the effort for low-value coins, it demonstrates your professionalism to your clients. Thus, the best way to pack coins for shipping is to place them in a Mylar flip and a corrugated coin mailer.
The Best Way to Pack Coins for Moving, Sending, and Any Type of Transport
As far as the package itself goes, the process is simple. It is recommended to get a bubble mailer, for a third layer of protection. The size of the package should be just big enough to fit your inner coin mailer, to prevent any movement. That is more or less it.
To summarize, how to pack coins for moving? By placing them in a:
Mylar flip
Corrugated adhesive coin mailer
Appropriately-sized bubble mailer
Choosing a Carrier
The last step in knowing how to ship coins safely is understanding how to choose the right carrier. We will assume that you would use a carrier that has affordable services and a reputation for secure delivery. However, we would also advise you to find out if they offer:
Parcel tracking
Overnight to 2-day delivery
You may assume that every carrier provides these services as a matter of practice, but that is not necessarily the case. Thus, call a representative, if necessary, to find out whether their policies suit you. On top of that, there are many policies written in small print that you may not notice. Consequently, inquire about:
Surcharges - some carriers have surcharges for shipping numismatic items that are not clearly displayed on their website. Find out what your total shipping cost will be and not just the price of transportation.
Limited service in rural areas – depending on where you are sending coins, you may be provided with limited services. If you are shipping to rural areas, find out what services the carrier offers.
No guaranteed delivery time – guaranteed delivery time is not the same as approximate or estimated delivery time. In case you need your package to arrive by a certain date, make sure that the carrier guarantees the delivery time.
No tracking outside of the US – if you are sending gold or silver coins internationally, you may not be offered the same services that you would get for domestic shipments. Parcel tracking is sometimes not provided outside of the US but it is not clearly stated, so check with a representative if you are shipping internationally and tracking is important to you.
The Best Way to Ship Coins Safely and Securely
We hope that this article has helped you understand how to ship coins safely. And now we are offering you the easiest option – UNIVAL Logistics. We are a logistics company that specializes in shipping high-value items at affordable rates.
You will be provided with real-time tracking and the possibility of integrating your website with UNIVAL's API if you are a business that ships regularly. Most importantly, UNIVAL Logistics offers all-coverage insurance even for your most expensive items. You can even get our insurance if you are not sending through us but have your own carrier.
With UNIVAL, you can be covered up to $150,000 in value. Additionally, we offer a quick and easy claims process – your insurance coverage extends to all scenarios and you do not need to prove who was at fault, only that loss or damage happened and you get reimbursed for the full value of the package.
Thus, how to ship coins safely, with minimal effort, at a low cost? Contact UNIVAL Logistics and we will take care of it.