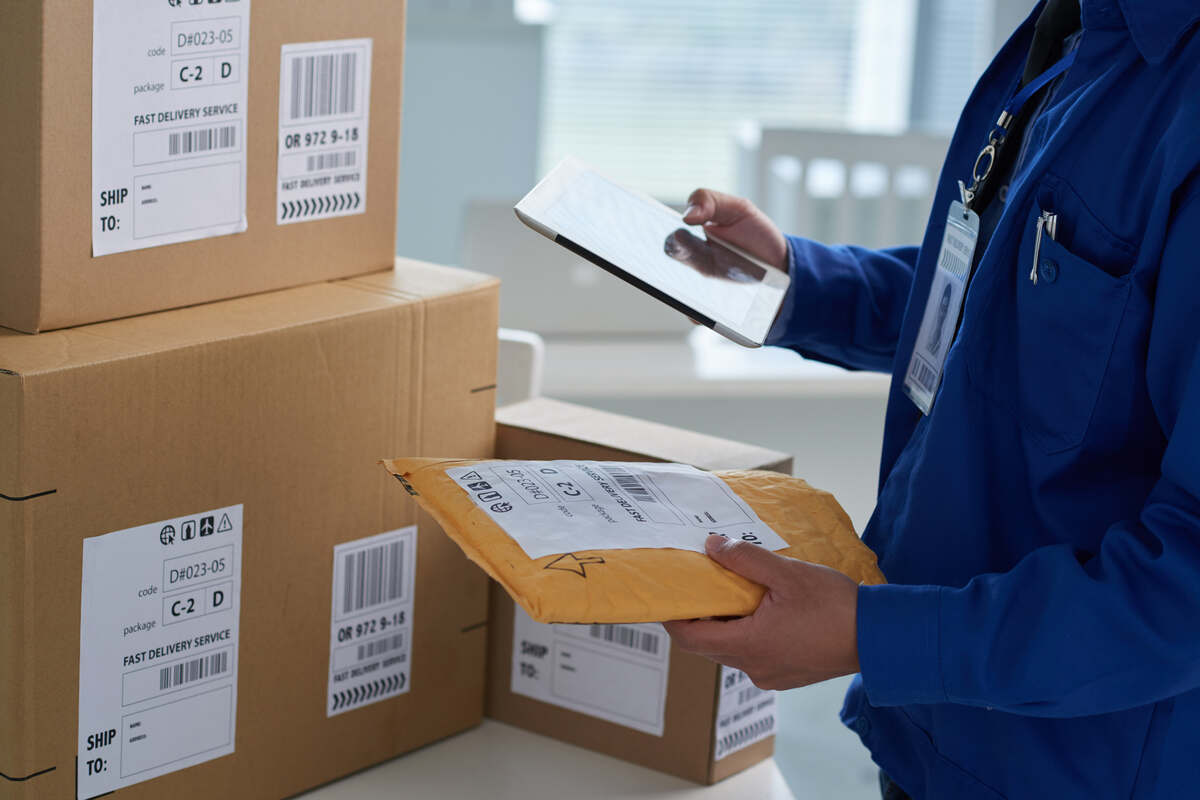 Declared value is one of the key features that affect shipping costs and the insurance coverage you need. Any business owner that regularly delivers packages to clients needs to understand the differences between these shipping terms in order to run a successful business operation.
And the first thing to remember is that declared value is not shipping insurance, as they are so often confused. This article will explain what declared value is, how it is calculated, and how it differs from customs value and shipping liability. By the end, you should have in-depth knowledge of how sending parcels works from start to finish. So, let us start with the basics.
What Is Declared Value?
The declared value of a shipment is the worth of a package according to the shipper. Often, it is not the same as the customs value. Your stated declared value should be as accurate as possible.
For personal senders, the declared value should be the cost at which the item/items were purchased. For businesses that are sending packages to their clients, the declared value should be the cost at which you intend to sell the item/items.
What Is the Purpose of Declared Value?
Couriers use the declared value of each package as one of the factors that determine the shipping rate. Higher-value shipments will commonly have higher shipping rates. Couriers also used declared value to determine the maximum amount you can recover from insurance if your package is lost or damaged.
Again, declared value is not shipping insurance.
Customs uses the declared value of imported goods to calculate the tax or duty for the shipment. This is why it is so important to assign the correct declared value – you could either end up paying more than necessary or be held liable if you make a false declaration.
In case customs suspects your declared value is too low, they will hold your package until you can provide proof of purchase.
Customs Value vs. Declared Value
The declared value is what you declare your shipment to be worth, while customs value is what a customs officer determines your shipment is worth (often based on your declared value). These two values should be the same. As we have mentioned previously, if they are not, you will pay more in taxes, get your package held, or even be held liable.
The Difference between Declared Value and Shipping Insurance
The declared value of your shipment increases the standard limits of liability of your carrier for a higher shipping rate. However, carriers have a maximum liability for which they are responsible for, which is often not enough to cover the value of expensive items.
Further, while the declared value increases the limits of liability, it does not change the terms of the bill of lading. In other words, you would still need to prove that your carrier was responsible for damage or loss to recover your money. For instance, you will not be able to recover your money if the cargo was lost or damaged due to natural disasters or war.
Shipping insurance, on the other hand, can cover the full value even of high-end items, based on the terms of your contract. Additionally, unless the terms and conditions of your contract state otherwise, with shipping insurance you can claim insurance regardless of the reasons why the cargo was damaged or lost.
Thus, in most cases, it is only necessary to prove that the loss occurred and you have a valid basis for a claim.
How Do Major Carriers Use Declared Value?
Each carrier has its own regulations and you should always consult with a customer service representative if you are using them to transport your packages. However, many of the basic policies regarding declared value are often the same.
Namely, if you do not set a declared value on your shipment, most carriers automatically set liability to $100. Then, the declared value is not insurance coverage and you can insure your package for a higher amount. Finally, the maximum declared value for most carriers is $50,000, and even that only in specific circumstances.
Should You Still Take Out Shipping Insurance?
If you are sending high-value items, yes, getting third-party shipping insurance is still necessary. Shipping insurance will increase the cost of your shipment, but your coverage will be more expansive, cover high-value items, and the claims process is often quicker.
Delivering Your Packages Safely and On Time
Unival Logistics provides end-to-end shipping solutions for your high-value items. We will choose optimal routes so that your packages can arrive as quickly as possible and are handled by the fewest people possible, to minimize the chance of human error.
On top of that, you can get insurance coverage of up to $150,000 at the lowest rates. You can track your packages in real time via our tracking system and if you are running an online business, you can integrate your website's functionality with our API, to streamline the process.
From start to finish, Unival will take care of your logistics needs.