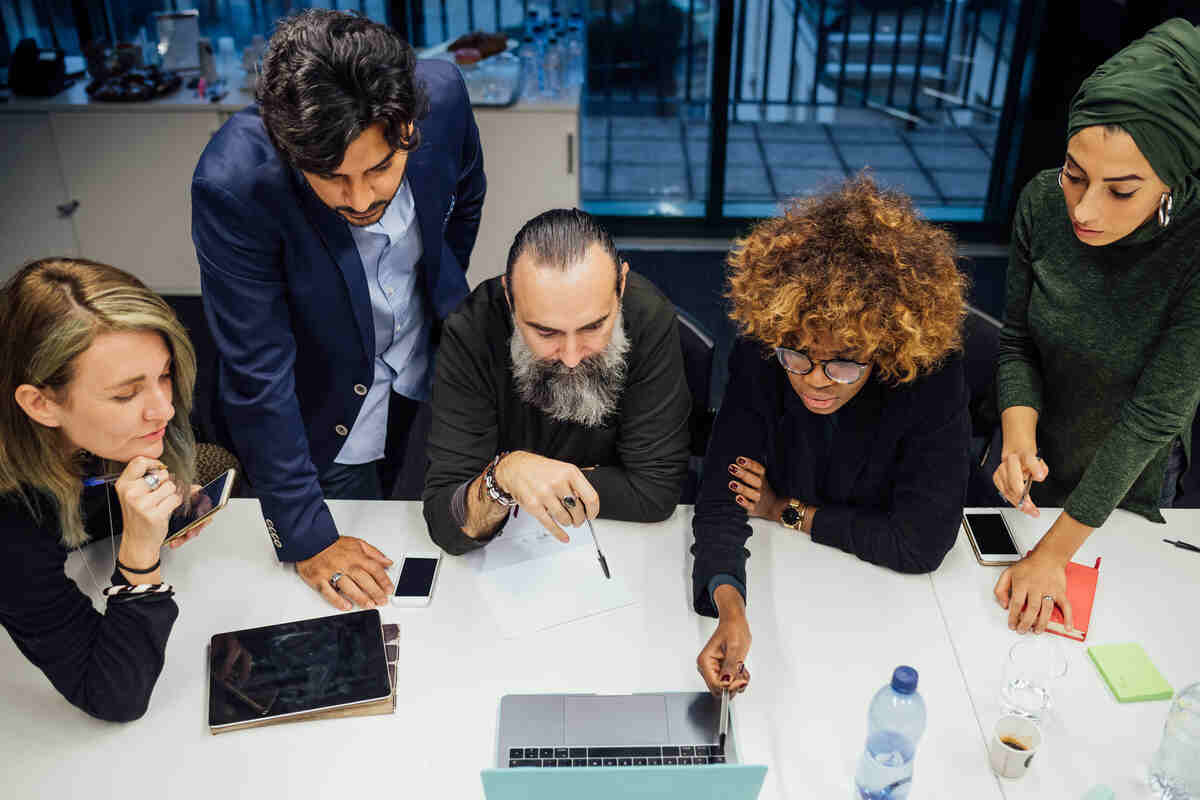 There is a saying that goes, "If the supply chain had an arch enemy, it would be called - bad communication." And indeed, customer-centric supply chain management is all about listening and communicating with the customer and thinking about their needs.
Nowadays, for a company to excel, it needs to evolve from the traditional supply chain model and implement a more agile and customer-oriented approach. We know it is not that simple and that there are many small steps on that path - today, we are talking about just the steps.
Are there rules when creating a customer-centric supply chain, and what will certainly work? Let's find out!
Main Elements of the Customer-Centric Supply Chain
The supply chain used to be a circle. Nowadays, however, it looks something like a Solar system - with the customer being the Sun. The sun enlightens the planets - which are, in our case, the elements of the supply process. Customers have expectations, needs, habits, and preferences, which are all noticeable - knowing them will give you leverage in the market.
Planning is the most strategic and big-picture element in any supply chain. Customer-centric planning is about agility and flexibility, as you need to be able to change the plan in case it doesn't fit your customers' anticipations.
Supplying is all about predicting and analyzing patterns. Luckily, there are technologies that help you gather and organize all that data. You need to know the demand to be prepared and avoid losing money on leftovers.
Manufacturing is an element of the supply chain that relies heavily on innovations and quality assurance. This step in the process ensures that the customer gets the best possible product that they've ordered.
Distribution and delivery used to be simple - you put your quality product in a box, secure it, and send it off, knowing that the customer looks forward to receiving it. However, the expectations for punctuality severely changed in the past few years, and customers imply that the delivery will be fast and safe.
Not only that, the delivery has become an experience in and of itself. Your job is to make that experience enjoyable, authentic, and even lush. That way, you ensure that the customers will get back for more, and you can grow your business.
Returning a product is the last but non the less important element of the supply chain. The option to return the product without the fuss will be a catalyst for spending money, as it creates a sense of liberty and leeway.
How Do You Become Customer-Centric Supply Chain?
To become a customer-centric business, you must recalibrate everything and begin planning with empowered customers in mind. They are digitally present and connected, informed, and overall have a plethora of choices.
You need to give them a reason to choose you, from eco-friendly suppliers and several different distribution options to fast and exciting delivery. Here are the most critical factors of customer-centricity.
Omnipresence
The word omnipresence encapsulates the digital everywhereness that a business must incorporate in order to be fully customer-centric. Providing different eCommerce channels to your customers enables them to buy your product across different platforms - eg. website, Instagram store, mobile app, in-store, etc.
But there is more! The omnichannel business offers multiple delivery options, so your customers can, in a way, customize their distribution.
Let's say you sell jewelry. You have a physical store, a website, and an app - you are digitally present across multiple channels. Apart from that, you offer in-store delivery, overnight delivery, and scheduled delivery - you are a genuinely omnipresent business.
Tracking
Once a customer orders a shipment, they have made an emotional attachment to it. Tracking their order extends that attachment and decreases the chance of returning it once it arrives. Better tracking systems offer more visibility, a critical factor in becoming customer-centric.
On the other end of the chain, it is also important to achieve internal visibility. This refers to the necessity to have a complete understanding of the logistics and the knowledge about the whereabouts of your fleets, inventory, warehouse, and drivers.
Collect Data
A customer-centric supply chain may respond to market changes more swiftly and can assist managers in understanding and proactively addressing the consumers' wants by leveraging the power of linked consumer data. The outcomes? Increased sales, revenue, and retention.
Anticipation
Customer-centric supply chains may develop a more precise overview of consumers when they begin to gather, analyze, and use consumer data. To increase opportunities throughout the whole supply chain, managers can use data analysis even before that to make more strategic decisions about sourcing, distribution, or returns.
Socially Conscious and Empowered
Brands should be aware of the informed, empowered, and socially conscious customers. Those consumers want to shop for products that encapsulate their personal worldview. A brand needs to offer different solutions. Maybe someone wants eco-friendly products, so you work with eco-friendly suppliers and offer a solution with a higher price margin.
Customers are interconnected, they leave reviews, they communicate with the world about their experiences, and they have many options to choose from. Make your brand their top choice by being on the same side.
How to Find a Trustworthy Supply-Chain Logistic Partner?
If you want logistics services to improve your supply chain, be sure you partner with a company like Unival Logistics that employs qualified staff. We offer end-to-end logistics solutions using tried and true methods combined with state-of-the-art technologies. With us, you can rest assured your packages will travel optimal routes and arrive safely at their final destination on time.