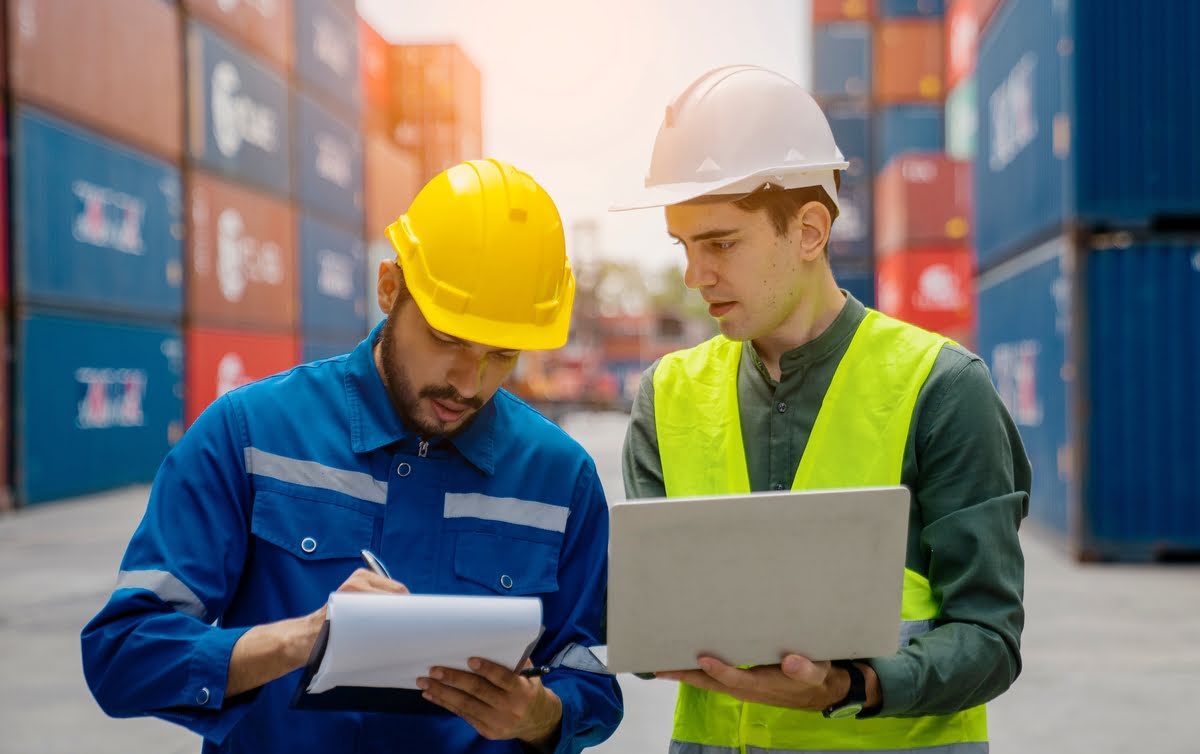 MIT Professor Jonathan Byrnes once said: "Many supply chains are perfectly suited to the needs that the business had 20 years ago." And this quote speaks volumes about how vital agility and innovation are in supply chain management.
For all that, a company can innovate and adjust to a certain point, after which there are limitations - time, money, and labor. In this article, we are talking about leading supply chain challenges and the possible solutions to resolve them.
It's been more than two years now since the pandemic started, and the supply chain sector has turned upside down. Most of the main issues weren't resolved. Instead, they are even more prominent than ever, at least on a global scale. Let's see how you can help your company stay competitive and grow despite all the issues you might encounter along the way.
Different Supply Chain Challenges at Different Revenue Levels
Companies with different levels of revenue have different issues regarding the supply chain. It seems logical that the challenges of shippers with a smaller customer pool, especially if it is localized, may be different - however, not more minor - than those with a huge consumer base.
Nevertheless, all companies, big or small, that rely heavily on the supply chain have four main concerns: technology, inflation, labor insufficiency, and rising customer expectations.
Issues with Technological Innovation
The customer-centric supply chain doesn't exist without integrated technological innovations. Technology has multiple complex roles, but the main ones are: providing a better user experience and giving insights about customers - their habits, needs, and behaviors. Technology is what enables managers to predict market conditions and customer actions.
What Are You Going to Do With All That Data?
It seems like many mid and high-revenue companies face the challenge of having so much information on their customers that they don't know how to utilize it properly. Similarly, they don't know what innovations to use, as there is so much happening at the same time. Information and innovation overload has left many businesses wondering if they are doing enough.
Having a data analyst expert on board will help you immensely with selecting, processing, and analyzing information that you collect across various platforms. Additionally, integrate all systems - new and old - so you avoid getting sporadic data that might confuse you.
Do You Need to Afford All Innovations?
Small shippers with annual revenue of $200 million or less have issues with technology and innovation, but it is of different nature. Namely, small shippers' main concern isn't utilizing the data, it is the question of How to afford all these innovations?
They usually have a problem with rising freight prices, as their number of shipments does not guarantee a contract with the carriers. So, they struggle with a budget for innovations. The question is: Do you need to afford all those new platforms and systems?
If your customer pool is small and localized - prioritize quality products and fast delivery. Find the best platforms for you, and use social media to get in touch with your consumers and build a community around your brand. With growing demand, you will get more revenue and, thus, more money for new supply chain technology.
Inflation Issues
The inflation rate in the US has risen more than 8% in a year, and the supply chain industry has felt the consequences. This category of supply chain challenges shows the discrepancy between small and big shippers, as the former usually have no contract with carriers - so they stay at the mercy of the volatile market.
Transportation Costs Are Rising
Whether we're talking about the upstream or downstream supply chain, transportation costs are rising. Fuel costs have risen more than 10% since 2021, and labor shortages have increased salaries. Generally speaking, everything is getting more expensive, and there is no sign of slowing down.
Ever-Rising Customer Demand
The rising costs are emphasized as customer demand grows, so businesses must pay more for upstream and downstream supply to satisfy demand. Unfortunately, these two combined make it very difficult for supply chain managers to predict the future.
Businesses worry about nothing like they worry about unpredictability. However, meeting demand despite rising costs requires taking risks, and playing safe does not work in the times like these.
Labor Issues
Congestion happens when a ship docks at a port but is unable to load (or unload) its cargo because that station is already full. Although the loading and unloading operation generally proceeds as planned, the pandemic-associated labor shortages and social isolation have strayed from the plan.
Port and Ship Congestion
Port congestion is causing delays in loading and unloading, and it is an often talked about issue in the world of supply chain management. Ship overload is a similar, however, separate issue. There have been reports of shipments falling off into the sea because ships became overburdened with cargo.
Spot freight prices are expected to remain high due to global port congestion, which is expected to last until at least early 2023. To limit shipping costs, logistics experts advise charterers to opt for long-term contracts.
Insufficient Workers
The pandemic has left the supply chain industry without workers because many people can't or won't work, or the company is in lockdown.
Issues with Customer Expectations
The so-called "Amazon effect," which speaks to the expectations raised and boosted by the e-tail giant's expanding popularity, has exacerbated cost problems and stressed an already limited carrier supply. Customer demands faster, cheaper service. Everyone now expects two-day free shipping, which has become the industry norm in e-commerce, even in business transactions.
Additionally, depending on the industry you belong to, customers expect to receive a shipment packed like a "little gift to themselves". They want to be excited about the delivery and to get nice packaging - they expect the mere delivery to be the experience. All this adds cost to the supply chain process.
Expectations of Sustainable Procurement
Not only do customers expect fast, cheap, and exciting shipments, but they also want you to be a sustainable, socially responsible company. On top of manufacturing your product with caution and respect for the world around you, customers want you to choose suppliers with care, not the cheapest ones, but the ones that do not harm the environment, animals, or humans.
COVID-19 and Eastern European Conflict
The crisis between Russia and Ukraine, broader geopolitical impacts, and ongoing COVID-19 lockdowns in China have made an already poor situation within the international supply chain much worse. The current sanctions on Russia continue to have an effect on fuel prices, adding to the overall supply chain issue.
While there is little direct exposure of freight markets to Russia and Ukraine, there are a growing number of risk factors that global logistics will need to manage, such as airspace restrictions, uncertainty about the direction of consumer demand, and ongoing roadblocks caused by China's COVID-19 response.
Find the Best Logistics Partner
Keep in mind that effective supply chain management is made possible by well-managed logistics, which is what Unival Logistics offers. You may obtain cutting-edge technology-based end-to-end logistics solutions from us. The optimal routes will be used by your goods to ensure that they reach their destinations promptly and securely.
Additionally, we provide full-value insurance for additional protection, so get in touch with us if you want our help. It is only natural that a business that relies on eCommerce needs a logistic partner to get to the optimal solution to the challenges we discussed in this article. Contact us today.