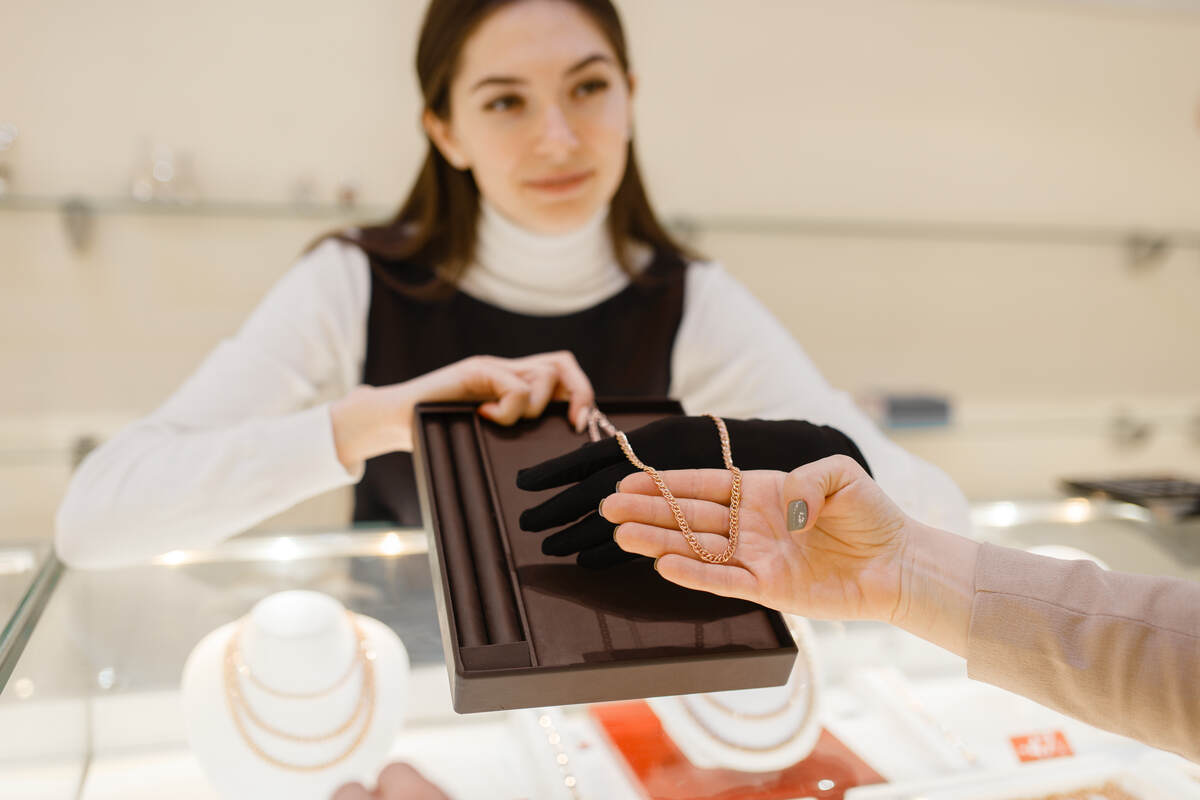 If you're in the business of selling jewelry, then you know that shipping is a vital part of the process. But did you know there are ways to make shipping your jewelry easier and more cost-effective? In this blog post, we will walk you through the basics of shipping jewelry and offer some tips to help make the process smoother for both you and your customers.
Shipping jewelry can seem like a daunting task, but with the right information, it can be easy and worry-free. So, if you want to optimize your shipping process and mitigate all common risks that come with shipping valuables, you should keep reading. Here is your guide to shipping jewelry to help you ensure your packages safely arrive to the customer.
How to Pack Jewelry for Shipping
When shipping fine jewelry, it is important to make sure that you protect your items during the journey. So, to ensure that your jewelry arrives safely, packing all the items properly is crucial. By packaging your valuables the right way, you will significantly reduce the risks that often occur when shipping jewelry.
Choose the Right Packing Supply Options
When packing jewelry for shipping, it is essential to use adequate packing materials. First of all, you should use the right-sized box. Do not use boxes that are too large for your shipment to avoid movement during transport.
This also includes using foam-filled boxes designed specifically for shipping jewelry and other fragile items. Make sure you also use bubble wrap or foam chunks to cushion the contents inside the package, as well as a few layers of tissue paper or newspaper for extra protection. These layers of protection are especially important if you are shipping multiple jewelry pieces. Additionally, don't forget to include a packing slip that lists the contents, as well as your contact information.
Secure Jewelry in Place
To ensure the safety of your shipment, you want to make sure each piece is secure and won't move around inside the box during transit. To do this, use plastic zip ties or twist ties to secure the components together.
When shipping multiple jewelry pieces, you should layer them between bubble wrap, tissue paper, or separate packages within the box. You may also want to use foam pads or divider boxes to keep your jewelry pieces separate and organized. Another option is using pouches, jewelry boxes, or baggies to pack the jewelry pieces separately.
Seal the Package
After you have securely packed the item and made sure that movement is impossible, seal all sides of the box with tape. If you are shipping jewelry internationally, consider labeling your package with the words "Fragile," "Handle With Care," or any other warnings that can alert handlers about the contents of your package.
Carefully Label the Parcel
We recommend using a discreet box without large logos that give away the contents of the package. If you ship jewelry to customers, you can include the branding on the inside of the box instead.
Avoid any mention of what is inside the box on the exterior. Do not write that the package contains jewelry or valuables. This could be a magnet for thieves, so it is best to mitigate that risk from the get-go.
Get Full-Value Insurance for Your Shipment
Whenever you are shipping valuable items, it is always recommended to get insurance for the total value of your shipment. If anything happens during transit, you will be able to file a claim and get compensated for the cost of your jewelry.
Oftentimes, shipping companies do not offer full-value insurance for expensive items. In that case, you should take a look at our third-party shipping insurance. That way, you will have peace of mind knowing that you will be fully protected and compensated if something goes wrong during transport. If your package gets stolen, lost, or damaged, you will be covered for the entire loss. So, if you want to ensure you are always protected as the sender, jewelry shipping insurance is non-negotiable.
Get to Know Customs Rules and Regulations
It is important to be aware of the customs rules and regulations in the destination country. Certain countries have strict restrictions on what can and cannot be imported, so you need to make sure that your shipment is not violating these laws.
For example, some countries do not allow fine jewelry imports unless certain documents are included in the package. Make sure to check these laws before shipping your package so that it can pass through customs without any issues.
When working with a logistics company, you can rely on them to ensure your parcel is packed, valued, and shipped in accordance with the law to avoid any delays and complications.
Choose a Reliable Logistics Partner for Shipping Jewelry
The best way to ship expensive jewelry is by working with a reliable logistics partner. This is especially important when shipping jewelry and other luxury items.
Look for a company that specializes in shipping fragile and valuable goods and has experience dealing with international customs rules and regulations. Find a logistics company that offers full-value insurance to cover your shipment in case of theft, loss, or damage. Also, with a reliable logistics provider, you can track your package every step of the way and ensure it reaches its destination without any issues.
Selecting a company specializing in secure package delivery will make your life easier. A company with years of experience can help you ship and deliver your fine jewelry safely and make sure you are following all the rules and regulations that come with shipping expensive items. So, choose a logistics partner who is reliable, experienced, and an expert in their field.
Request a Signature upon Delivery
When shipping expensive items like fine jewelry, we recommend requesting a signature upon delivery to ensure that your shipment is securely delivered. Adding a Signature Confirmation Service will protect you as the sender and make sure that no one else can get their hands on your valuable items.
By taking these precautions when shipping jewelry, you can keep your customers satisfied and ensure the safety of your valuable items.
UNIVAL Logistics Is at Your Service
If you are looking to ship expensive jewelry to your customers, we are here to help. We know that the priority is ensuring the safety and protection of your goods during transport. That is why UNIVAL Logistics offers full-value insurance for both international and domestic shipments.
Additionally, we provide you with end-to-end shipping solutions and enable you to track your shipment globally. Our industry-leading shipping services are here for you if you want to team up with a logistics powerhouse and ensure the safety of your parcels and the satisfaction of your customers. Protect your packages and your reputation - contact us today!