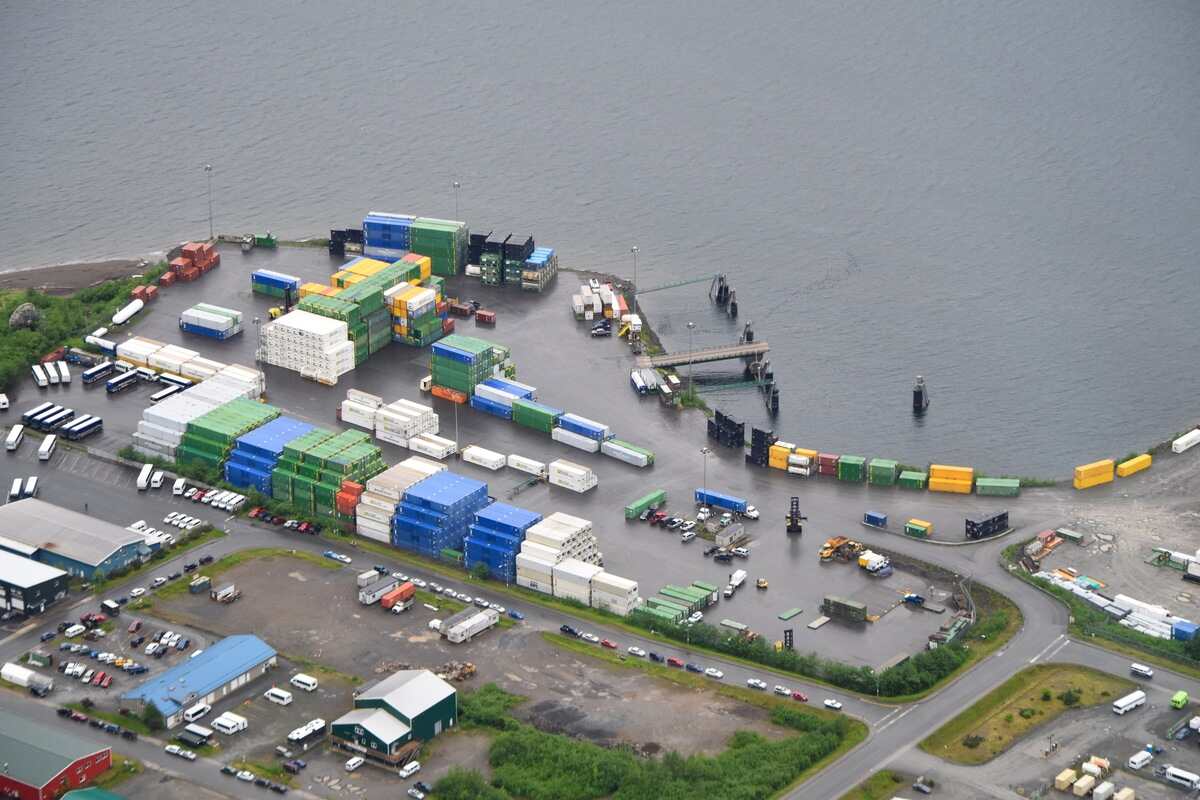 We are sure you have heard and read a lot about a ''new way of doing things'' in the supply chain sector. Modernization, innovation, technology, and simultaneity are just some of the terms you've probably come across. But all you want to do is understand the difference between traditional and digital supply chains in a more practical way.
Well, look no further. We know everything about the supply chain, the logistics behind it, and the innovations that are always coming our way. In this article, we will tackle the differences between the two management models, the benefits of the digital supply chain, and the ways to implement it in your business.
Let's start with terminology.
Embrace the Modern - Is It Still a Chain?
The word chain implies a sequence or an order of parts. Back in the olden days, the word chain made sense when describing the supply chain - one product was manufactured by setting off a chain reaction of suppliers. First, the procurement of raw materials is used to make supplies. Supplies are sent off to the manufacturer to make the final product. The product is sent to the consumer to use it in a way the distributor intended.
Today, it is much more complicated than that. While we still call it a chain, the digital supply chain is more of a network. Like the world we live in, this network isn't linear or straightforward but is interconnected and agile.
Traditional Distribution Channels
Let's start simple. You are selling a sandwich. In a traditional supply chain model, you would start with the sandwich and ask yourself what kind of sandwich you want to sell. Then, you will ask yourself what you need for that sandwich.
The next step is to find raw materials and suppliers - bread, ham, salad, etc. You need to know exactly how many sandwiches you want to produce and avoid major surplus and deficit. The consumer comes at the end of the chain once the sandwich is produced and put on the shelves. He or she can take it or leave it, which is the main feedback on your product.
There are just a few simple steps in the traditional model:
Gathering the raw materials
Materials collection from suppliers
Manufacturing
Delivery to customers
Consumption by final consumers
The Challenges of the Modern Age
Many of those who do not like to change and innovate their business model ask the same questions - Why did we overcome the traditional model? What's changed? In short, the most significant change came from the customer and his/her expectations: customizable products, unprecedently fast delivery, and the brand's omnipresence. The need for adjustability is high, as business leaders cannot plan the demand months in advance.
The interconnectedness of the world makes it impossible to stay away from digital supply chain management.. You need to use technology to get to the customer, you need to utilize all channels and be available at every tap of the screen.
What Does a Successful Digital Supply Chain Possess?
In contrast to a traditional one, a digital supply chain operates in real-time, is dynamic, and can adjust to changing conditions. To maximize profits and service levels, digital supply chains integrate data from operational technology systems and information technology systems. Additionally, they enable businesses to foresee problems and react without much planning.
In order to provide ongoing planning capabilities and automated responses to predetermined situations, a successful supply network makes use of data-driven smart automation systems like artificial intelligence and machine learning.
The system can be trained to differentiate between minor changes and circumstances that call for re-planning, which results in shorter planning cycles and the capacity to react to demand and supply dynamics more quickly. Every consumer products company should have the development of autonomous planning capabilities and a self-driving supply network as a long-term objective.
Key Contrasts Between Traditional and Digital Supply Chain Management
To get back to the sandwich, the key difference between traditional and digital supply chain management is - the focus. The traditional way is about the sandwich itself, and the new way is about the person buying and eating it. This means that supply chain managers used to focus on the products themselves rather than the consumer and their customizable needs.
The digital supply chain enables quicker advancement compared to the traditional supply chain. In contrast to traditional supply chains, modern supply chains allow businesses to use highly sophisticated and integrated technology systems to guarantee the expansion of the customer base.
The logistics management system, which plans, carries out and manages the forward and reverse transportation of goods, is another tool used in the modern supply chain. The process is effective and efficient, and the goods are delivered safely. The traditional supply chain does not make use of any logistics management tools.
Implementing the Digital in The Supply Chain
Digital transformation of your supply chain management starts with assessing your key weaknesses. Unfortunately, every business has those, and it is better to know them and keep them in check than to ignore them. Here are some things to consider when exploring your weaknesses:
Machine Learning - Supply-chain managers may receive advice from machine-learning systems on handling various circumstances, such as modifying material planning and scheduling in response to new customer orders.
Automation - The job of supply-chain managers can be streamlined by automated processes, giving them time to concentrate on other worthwhile activities. Remove the need for manual data collection by automated S&OP preparation and workflow management.
Customer engagement - By giving customers total transparency and end-to-end tracking service, you can improve customer experience by a mile.
Innovation - By basing S&OP decisions on data that is automatically pulled from customers' ERP systems, you can collaborate more effectively with both customers and suppliers.
Talent - Skills needed for digital supply chain management are quite different from those in traditional models. Is your talent at least somewhat able to translate business needs into digital applications?
Finding the Right Logistics Partner
If you need help with the digital transformation of your supply chain management, you want that help to come from experienced logistics experts. You can find a team of such experts with us, at UNIVAL Logistics. Partnering with the best logistics specialists is one phone call away.