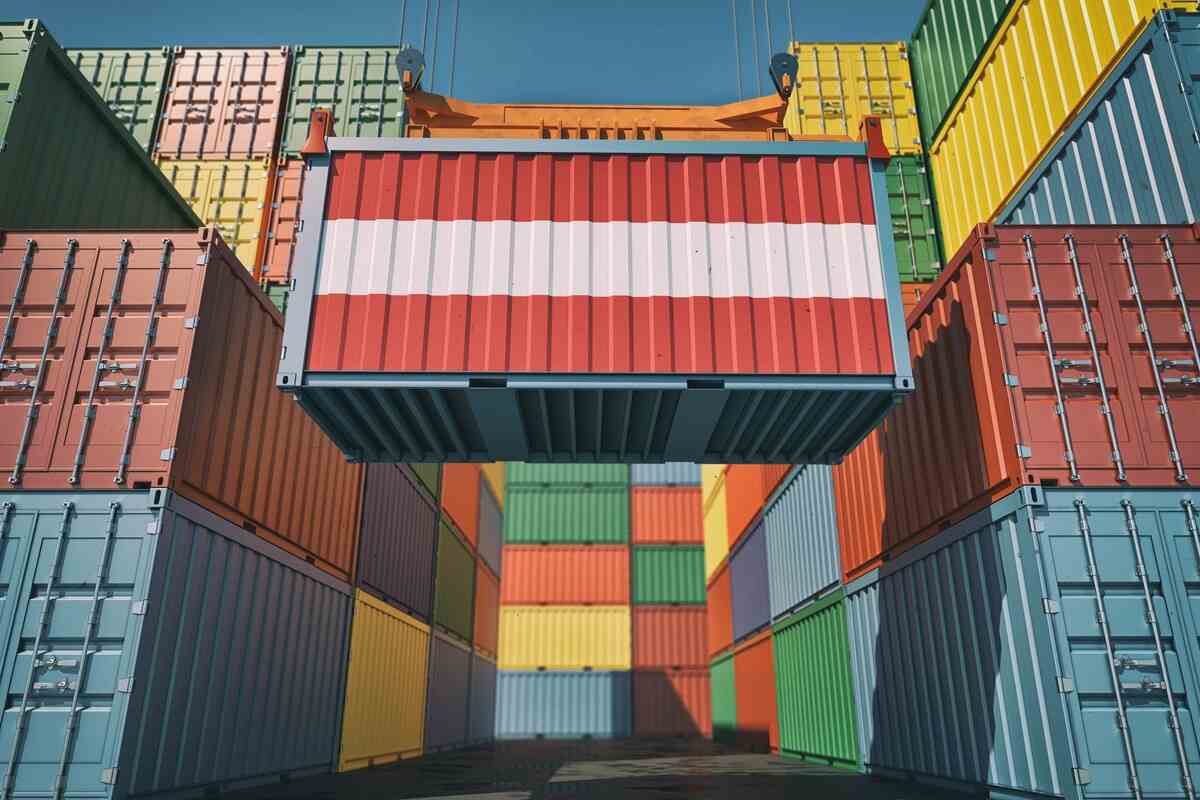 There are more than 20 million shipping containers in transit at sea right now, and even more traveling domestically over land. While humankind has been shipping goods overseas for thousands of years, secure shipping containers are a relatively new invention and, thus, the person who invented the shipping container should be celebrated.
Intermodal container shipping just celebrated its 65th anniversary this year. Intermodal shipping refers to any type of shipping that involves multiple forms of transportation, including land, sea, air, and rail. Thanks to the invention of the humble shipping container, intermodal shipping was revolutionized in the 20th century and revolutionized the 20th century in turn.
How Were Goods Shipped Before the Invention of the Shipping Container?
Before the invention of the shipping container, break-bulk shipping was the norm. This process included handling individually counted units, packaged into wooden crates, sacks, or bags. Each individual unit would have been loaded on the ship separately, often without any machinery.
The labor-intensive process of break-bulk shipping necessitated a lot of manpower, as most of the cargo had to be handled manually. Loading and unloading a single ship could take weeks, as opposed to today's hours or, at most, a few days. The seemingly simple process of loading and unloading cargo was significantly stymieing international trade.
Globalization's Secret Weapon: the Shipping Container
In 1955, Malcolm McLean, a former trucking company owner, collaborated with engineer Keith Tantlinger to create the modern intermodal shipping container. The container that the two wanted to build would be able to withstand long voyages at sea as well as be easily loaded onto ships, trucks, trains, and other shipping vessels. They ended up building boxes crafted from corrugated steel, which measured eight feet wide, eight feet tall, and ten feet long.
These containers were designed with a twist-lock mechanism on top of each corner. The design of this mechanism allowed the containers to attach securely to each other and also be easily lifted by cranes. Tantlinger convinced McLean to patent these designs, but eventually, the design was opened up to the public, becoming the standardized shipping container. Soon, this invention was simplifying intermodal transportation all over the globe.
The First Successful Container Ship
The first ship that successfully carried shipping containers was the SS Ideal X, a converted WW2 oil tanked. It was bought by Malcolm McLean's company in 1955, modified to carry containers, and set sail for the first time on April 6, 1956.
It traveled from Port Newark, New Jersey, to Port of Houston, Texas. The Ideal X was loaded with 58 containers, with 58 trucks waiting to continue transporting each container upon arrival. The Ideal X was sold in 1959 and then again in 1964 for scrapping, and that is how the first successful container ship ended its career.
Some Things Change, Some Things Stay the Same
Although shipping goods is easier than ever and we are able to transport items safely and securely, shipping can still be very stressful (among other things, piracy recently made a comeback). As a result, there is a high demand for secure delivery services that can safely and cheaply transport high-value goods.
That's why UNIVAL Logistics offers both secure package delivery and private shipping insurance that allows you to keep peace of mind while your shipment is in transit. Our global logistics experts will find the best possible route for your goods, but also ensure you have the best possible insurance coverage. Not only that, but customers can now track their package no matter where it is with GPS tracking tools.
UNIVAL is able to provide end-to-end shipping solutions and offer the most reasonable discount shipping rates around, with full-value international and domestic insurance. If you are in need of a reliable shipping company and private shipping insurance for your high-value items, contact UNIVAL Logistics today.