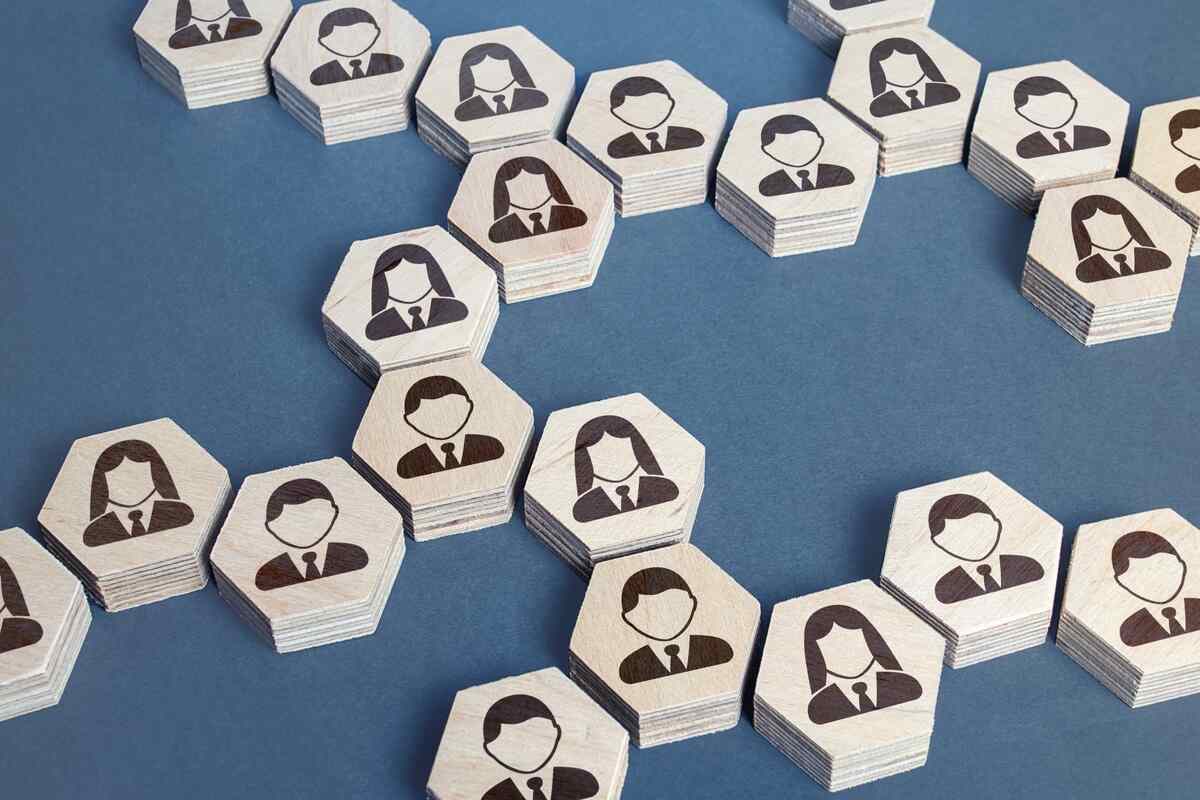 Those who run, plan, and manage the supply chain are vital to a company's success. And with the dramatic rise of e-commerce and the use of cutting-edge technologies like blockchain and AI, the demand for supply chain experts continues to grow.
Careers in the supply chain ensure a wide variety of work, stability, job satisfaction, and high salaries. Whether you are changing a career or just starting out, you likely already have skills transferable to working in the supply chain.
Suppose you are interested in a career path that will place you in a vital position in a company with the potential to advance to higher positions. In that case, supply chain management may be an excellent fit for you.
In this article, we explore careers in the supply chain, including supply chain management, and careers that benefit from supply chain education and training.
What Is the Supply Chain?
The supply chain encompasses all steps involved in the product life cycle. Growing, mining, or creating material and delivering it to consumers all fall under the supply chain. The same goes for all the activities in between, including sales and operations planning, risk management, new product development, engineering, and corporate social responsibility, to name a few.
What Is the Supply Chain Management?
The supply chain economy involves businesses that sell products or services to other businesses, industries, and the government. A common misconception is that the supply chain refers to only the manufacturing process. In reality, it encompasses the flow of products and services from raw materials to development to finished goods to customers.
Logistics focuses on efficiently moving products so they can arrive at the right time and the right place. It can include multiple modes of transportation, packaging, distribution, warehousing, and delivery.
The supply chain is a broader term, including sourcing materials, procurement, and coordination of materials and products. It may also involve outsourcing parts of the production, sales, or supply processes.
Supply chain management and logistics keep businesses competitive and ensure they can deliver the right products at the right price on time at the right place.
10 Careers in the Supply Chain
Now that you have a good idea about the industry, check the careers in the supply chain you can start to pursue.
1. Purchasing Agent
Purchasing agents have various duties, including buying equipment, parts, or services required for the operation of a manufacturing establishment, preparing purchase orders, soliciting bid proposals, and reviewing requisitions for goods and services.
A purchasing agent also needs to negotiate and administer contracts with suppliers, vendors, and other representatives. This means that this job position demands excellent communication skills and knowledge of the market.
2. Operations Manager
If you want to become the operations manager, you will be responsible for the overall operations of an organization. Your job duties will revolve around directing and coordinating activities dealing with the production, pricing, and sales of goods.
Operations managers also review performance data to measure productivity and identify any areas that need cost reduction or improvement. That said, operations managers need to have great organizational skills.
3. Transportation Manager
The transportation manager's job duties include planning and overseeing transportation operations. That said, any business that uses vehicles to move goods will likely need a transportation manager.
People in roles similar to transportation managers, such as operations, fleet, freight, or traffic management can also handle transportation management.
Transportation managers can be employed in farming, departments of transportation, grocery and food services, manufacturing, travel, and health and wellness products, to name a few.
4. Logistics Analyst
Logistics analysts analyze data from supply chain processes, warehousing, and product delivery and use that information to improve logistics processes. Usually, they work for larger organizations like manufacturers of consumer goods.
However, they can also work for logistics companies or specialize in areas like customer logistics analysis for membership-based retailers. You may also see them working in companies that specialize in computer and electronics engineering, designs, and manufacturing, automotive supplies, food and beverage, hospitality and travel, etc.
Their duties include analyzing supply chain processes to recommend improvements, maintaining databases that compile and organize logistics information, and offering ongoing analyses in areas like parts procurement, transportation costs, back orders, or delivery processes.
5. Purchasing Manager
Also known as procurement managers, purchasing managers oversee the activities of a company's purchasing of materials, products, or services. They are skilled at negotiating contracts and developing relationships with suppliers.
Purchasing managers can be employed in homebuilding, food and beverage companies, government agencies and contractors, and many more.
Their job duties involve planning and directing the activities of buyers, buying officers, and other people involved in purchasing materials, goods, or services. Moreover, they need to represent the company in negotiating contracts and formulating policies with different suppliers. On top of that, purchasing managers may also interview and hire staff and oversee the training and development of existing employees.
6. Supply Chain Manager
Similarly to purchasing and procurement managers, supply chain managers work with external suppliers to purchase raw materials and parts. Besides purchasing and procurement, supply chain managers also analyze processes and data to optimize quality and efficiencies throughout the supply chain. They typically work for larger companies.
Supply chain managers have various duties, such as directing and coordinating supply chain processes to reduce expenses and improve accuracy, safety, and customer service. They also monitor forecasts and quotas to identify what needs to change and determine their effect on supply chain activities.
The goal of a supply chain manager is to develop procedures to help coordinate supply chain efforts with other departments, including marketing, sales, finance, production, and quality assurance.
7. Logistician
Logisticians are practitioners of logistics. They collect and analyze data to coordinate the logistics of a company, and may even be responsible for the entire lifecycle of a product. However, they also play a pivotal role in developing and maintaining positive relationships with clients' key personnel involved in logistics activities.
In addition, logisticians review logistics performance with customers, weighing against benchmarks, targets, and service agreements.
8. Logistics Manager
If you want to become a logistics manager, you will be concerned with the storage and movement of goods and all the people, processes, vehicles, and schedules that direct them. In larger companies, logistics managers will likely oversee only logistics and work with dedicated operations and supply chain managers.
However, in smaller organizations, they may also be responsible for supply chain and operations management.
Note that logistics managers can also work for logistics companies that coordinate transportation and warehousing. These companies provide raw materials or make anything, and do not own or operate vehicles. Manufacturers work with them to coordinate and schedule transportation and warehousing with businesses that offer such services.
That said, logistics managers' duties will involve coordinating a company's purchasing, warehousing, forecasting, distribution, planning efforts, and customer service. They also manage personnel and systems involved in logistics operations and collaborate with other departments to integrate logistics with business processes.
9. Production, Planning, and Expediting Clerk
The production, planning, and expediting clerk organizes and expedites the flow of work and materials between a company's departments based on the production schedule. Moreover, he distributes production schedules and work orders to different departments and arranges for delivery, assembly, or distribution of supplies to accelerate the material flow.
10. Storage and Distribution Manager
Storage and distribution managers oversee a facility's storage and distribution operations. They may also oversee the storage and distribution operations of a company that is engaged in storing and distributing materials or goods.
Other job duties involve interviewing, selecting, training, and supervising warehouse personnel and developing and implementing warehouse safety and security activities and programs.
Who Is a Good Fit for Careers in the Supply Chain?
Supply chain managers deal with internal and external customers and suppliers, so they must be skilled at developing and maintaining partnerships. They are concerned about quality, cost, and reliability as they impact the overall success of a business.
That said, if you are looking for a job in supply chain management, you will need the following skills:
Soft Skills
Analytics
Time management
Critical thinking
Negotiation and persuasion
Listening
Reading comprehension
Hard Skills
Accounting and finance
Inventory management
Team management and supervision
Computers and computer systems
Process development and analysis
Data analysis
Mathematics
Software, such as database, planning, scientific, and analytic tools
The perfect candidate for a career in supply chain management is oriented toward analytics, troubleshooting, optimization, and data-driven decision-making.
If you are more management and relationship inclined, you can focus on procurement and developing relationships with production partners and suppliers. On the other hand, If you are more technically inclined, you may focus on the data, IT, and analytical elements of supply chain management.
Supply Chain Professionals Ensure Your Goods Arrive Where and When They Need To
After reading this article, you have a good idea about careers in the supply chain you could pursue. However, if you need logistics services to optimize your supply chain, ensure you work with a company that has skilled employees, such as Unival Logistics.
We offer end-to-end logistics solutions using tried and true methods combined with state-of-the-art technologies. With us, you can rest assured your packages will travel optimal routes and arrive safely at their final destination on time.
In addition to that, you can track your packages in real time and integrate your website with our API. For additional protection, we offer full-value insurance, even for high-value products.