on Thu, Jan 11th 2018, 18:36
Although most package carriers in the US are fairly reliable, shipping insurance is still a necessity, especially for high-value items. The fact is that shipping comes with a lot of inherent risks. All major package carriers including UPS, FedEx, and the US Postal Service, have admitted that things can go awry and that buying insurance is the safer and wiser choice.
What qualifies as a high-value item
In shipping terms, anything that is worth more than $100 per pound can be categorized as a high-value item. Common high-value items include gemstones, rare coins, paintings, artwork, and unique jewelry. High-value shipping insurance is a necessity because the loss or damage of these items is much more devastating than that of ordinary consumer items, so the stakes are much higher.
Parcel carriers tend to treat all packages in the same manner irrespective of their value, so buying insurance is the only way that you can get an edge when it comes to securing your precious items. High-value packages tend to vary in size, although most are generally small. Most couriers have set their package limits at 150 pounds, and 165 inches of combined length and girth.
Why you should buy third party insurance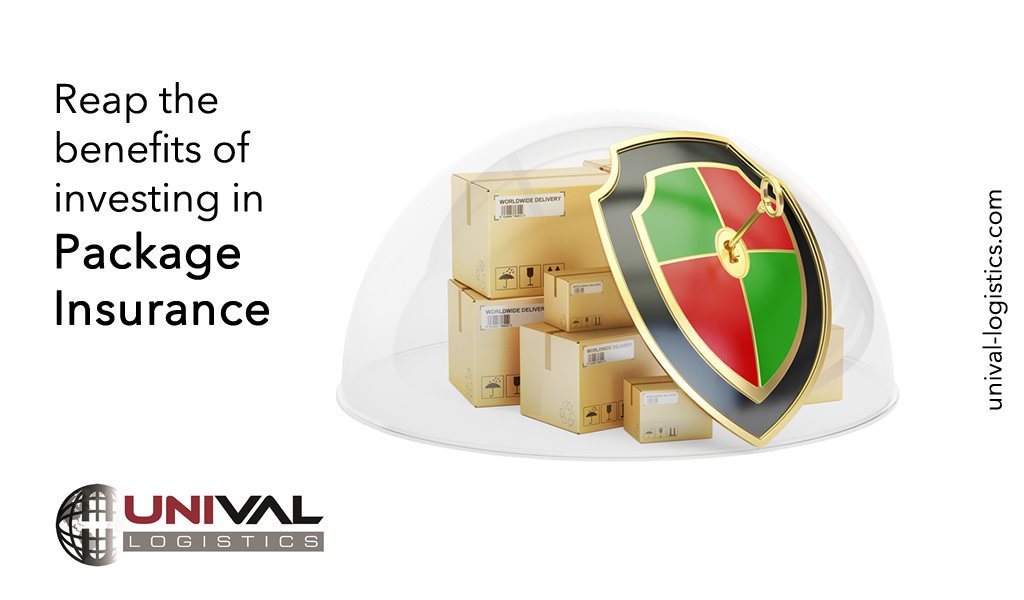 Courier and logistics companies usually provide insurance for the packages that they carry. In fact, some of these companies automatically offer insurance for small packages that are worth $100 or less without any charge beyond the normal shipping costs.
For packages worth more than $100, the major couriers will give you the option of buying in-house shipping insurance. However, the in-house coverage from courier companies is usually capped at around $5,000.
Only third party insurers can offer you a cover of more than $5000 for your package, which means that they are the more viable option if you want to insure a high-value shipping package.
Why you should consider Unival Logistics
If you are looking for high-value shipping insurance, or jewelry shipping insurance anywhere in the United States, Unival Logistics is a great choice for you. Unival offers fair insurance rates and cover values of up to $150,000 for high-value packages. The company offers covers for shipments of diamonds, gemstones, jewelry, collectible coins, paintings and artwork.
Unival Logistics' coverage costs are fair and relatively lower than those offered by the typical carriers. The company also offers personalized services, savings for frequent shippers, and a hustle-free claims process.
The shipping insurance claims process
If your high-value item goes missing during shipping, you can immediately initiate a claims process with Unival Logistics. The company helps its clients with the claims process, which is designed to be as straightforward as possible.
First, you have to submit the claim within the deadlines that are specified in the terms and conditions that you agreed to. You will then be required to send all documents that are relevant to your claim. These documents include proof of purchase, proof of value, insurance documents, shipping documents, and in the case of damaged goods, repair estimate documents. You will then have to wait for 5 to 30 business days to receive a refund or a resolution to your claim.
If you are looking for high-value shipping insurance, Unival Logistics is your best bet. Get in touch with us now. Call (213) 368-3444